Protein bars are everywhere these days, in all sorts of crazy flavours and, well, a ton of questionable ingredients. There are only a handful of companies out there that actually put in the effort of creating something truly wholesome that can be enjoyed everyone and anyone.
Barre
is one of those lovely little companies, run by Julia and Aaron, who set out to create such an amazing bar.
"When I set out to create Barre I did so to address my exacting needs as a dancer: it had to fuel me without weighing me down, it had to be sustaining yet easy to digest with the proper mix of nutrients, it had to contain only the finest all-natural whole foods, and, of course, it had to taste sublime. Basically, it had to be just right."
~Julia (founder of Barre)
The problem with most energy bars is that they are packed full of ingredients that may give you a boost but will end up making you crash. Some ingredients you can't even pronounce, which is always waves a red flag. But even "natural" food bars often contain bad-for-you sugars (which is the hardest one to avoid in any bar, yet one of the worst things for your body: both mentally and physically), milk proteins, gluten, and any number of allergens that will leave you drained and feeling sluggish as opposed to actually energized. It's a real shame. But that's why I was excited when I discovered Barre!
Barre was created by Julia and Aaron, both professional ballet dancers, who were tired of trying to find an energy bar that actually fit their physical and nutritional needs that would help them perform. Because dancers require an immense focus on their nutrition, it only makes sense that such a heavenly food product would be created by a ballet duo. Barre originally began when Julia was making bars to fit her own needs, and grew as friends and coworkers tried her creation and wanted more. Julia partnered up with Aaron and together they began making large batches of Barre in their kitchen and sold them to the students attending the Pittsburgh Ballet Theatre School summer course in mid-2010. With the success of this venture they decided, why not go bigger?
I know I'm glad they did!
"Barre supplies all levels of the performing arts and related exercise industries from studio to stage. But this isn't the limit of Barre's scope: the attention to detail given to nutrition by dancers can benefit people in all walks of life, whether it be picking up your kids from school, running a 5k, or combating the dreaded midday office slump. Barre uses simple ingredients that everyone can pronounce, in their purest and most unadulterated form."
So, there's quite the science and balance and nutritional perfection that had gone into the making of Barre, but what about flavour? Let me just say they are heavenly bars that will most definitely delight. They taste good for you, in a good way! You can feel and taste the goodness of the ingredients, simple and delightful, and, as boasted, they really do provide a superb source of energy that won't leave you tired within the hour. I love eating these bars before yoga or working out, leaving my hunger perfectly satisfied while still feeling super light and ready to bend and stretch and twist. Truly a joy!
I think Barre said it best about their products and what separates them from other foods bars: Barre is not an energy bar—it is a real food bar. We designed it to contain the perfect balance of nutrients so that you can perform your best. And we did so holding true to a few important mandates: great taste, wholesome clean nutrition and convenience.
Barre is made with whole food ingredients, contains no animal products (yay vegan friendly!) and is free of common allergens such as soy and wheat, and the most common nut allergies. Barre is also high in Omega-3s with balanced energy and no refined sugar. Its natural electrolyte replacement comes from the electrolytes, the sodium, potassium and other trace minerals, which are naturally present in many of the ingredients they use.
Barre has three enticing flavours, and I just love the names of them too!
Pirouette Cinnamon Pecan
is the original Barre flavor. The combination of cinnamon and pecan is so divine! It's like biting into a bar of apple crumble that met cookie dough. This is definitely my favourite of the three!
Black Swan Chocolate Berry
is a lovely nutty blend with cocoa and cranberries that is rich and flavourful.
Ballerina Spirulina
. Who doesn't want a bar that is packed full of nutritional goodness and tastes amazing?! I love the spirulina in this bar, adding a green so-good-for-you boost with a blend of coconut flakes in this macaroon-like bar.
But don't take my word for it, go and try them for yourself! You can find them
online
or at many retail locations (
find them on their store locator
), or if you can't find them locally, they are absolutely worth the effort of trying to get your local food coop or fitness centre to carry them!
Find Barre: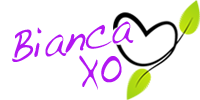 If you found this article to be helpful, please consider a small donation or visit
the shop
. Thank you for your love and support.