. . . . . . . . . .
Stop watching the News on T.V. filled with lies, propaganda, and made to make you feel helpless and afraid.
With all the negative news in the world, it's time to give you hope and inspiration. It's time to the weekly Good News!
. . . . . . . . . .
Aussie Activists Deploy $17,000 Drone to Spy on Factory Farms
An Australian animal rights group known as Animal Liberation is using a remote-controlled drone to keep tabs from the sky on industrial livestock operations. Factory farm owners in the Land Down Under don't like that one little bit.
Animal Liberation used their new drone recently to shoot video above an egg farm in Dora Creek, New South Wales. The farm advertises itself as "free-range" and therefore gets a premium price for its eggs from cruelty-conscious consumers. Animal Liberation is investigating whether that "free range" claim is legitimate. It says it is providing the footage to the Australian Competition and Consumer Commission for further investigation.
Onyx the Dog Catches on Fire Saving His Family, Now Recovering Thanks to the Love of Many
Onyx, a family's 9-month-old pitbull, was doing what he could to alert his family–Trevor Myres, Sierra Plair and their two sons–that a fire had broken out. Myres rushed to the back patio where the fire had started and found Onyx on fire. He extinguished the flames on the dog with a hose, while the rest of the family evacuated safely.
The dog's calls were what possibly saved the family before the fires spread.
Unfortunately, poor Onyx is in bad condition, with burns over 25 to 30 percent of his body and will require weeks of expensive treatment. The family tried to take him to Tallahassee animal hospital who said they could not treat Onyx because the family did not have enough money to take care of the costs. Luckily, the staffs at the Tallahassee-Leon County Animal Service Center and Northwood Animal Hospital had another idea. To raise money for Onyx's treatment, Dr. Kevin Brumfield at Northwood began a Facebook campaign and set up a PayPal account where people could donate money. The original Facebook post was shared more than 1,000 times.
Sadly, this story is not over yet. Onyx was transported to the University of Florida College of Veterinary Medicine for further treatment on September 29. Of course without the generous donations, Onyx's family would not have been able to afford any of this.
Wishing Onyx a speedy recovery!!
Puppy Rescued From Sweltering Car Trunk, Now Looking for a Loving Home
The two sharp-eyed students are almost certainly responsible for saving the life of a 5-month old puppy named Oakley in Fort Myers, Fla., after they observed one of their school's teachers, Mathew Emans, open the trunk of his Mercedes, pull a young Staffordshire Bull Terrier out, walk it around for a bit, and then put it back into the trunk.
The incident happened at the Gateway Charter High School in Fort Myers. Appalled by what they'd seen, the students went immediately to a School Resource Officer, who determined that the car belonged to Emans.
The school called Lee County Domestic Animal Services (LCDAS) officials, which sent officers to the scene. Emans was instructed to open his trunk. Oakley was inside — alive, but panting desperately and without any water to drink.
Emans faces animal cruelty charges under Florida law, which may result in a year in jail and a fine of up to $5,000. It's not clear whether he remains employed at the Gateway Charter High School. Emans surrendered Oakley to authorities at the scene. Oakley is now up for adoption at Lee County Domestic Animal Services in Fort Myers. May he find an owner who will treat him with the love and care he deserves.
Anti-Elephant Poaching Billboard Debuts in NYC's Times Square!
A powerful, digitally animated billboard calling attention to the elephant poaching crisis in Africa, is taking over New York City's Times Square. The billboard, which you can view here, (http://www.marchforelephants.org/#!elephant-in-times-square-billboard/c8rl) includes audio and questions whether "a trinket is worth the price" of the massacre of elephants in order to fuel the insatiable global appetite for ivory.
The billboard is a crowd-funded campaign, spearheaded by March for Elephants—a grassroots advocacy group. The stunning graphic, which also bears the names of several organizations working to help elephants, including IDA, will be on display for the month of October, replaying every 2 minutes, 24-hours a day. This powerful message has the potential to reach millions of people at a time when African elephant populations are being decimated at record levels. It's estimated that poachers slaughtered 35,000 elephants last year—killing one elephant every 15 minutes. At that rate, some populations could be extinct in little more than 10 years.
Harp seal oil smugglers busted in L.A.!
A company that sells nutritional supplements, Nu-Health Products, and the husband and wife owners, Lin Liang and Denian Fu, were indicted for smuggling harp seal oil capsules into the U.S. This smuggling operation occurred for at least three years, from 2007 to 2010, before authorities discovered it and seized the contraband.
Nu-Health Products is alleged to have sold approximately 3,734,800 capsules of the seal oil, imported on October 9, 2008, and falsely described as 'fish oil soft capsules'.
Seal oil is a secondary product of the seal slaughter but illegal and legal sales of this product around the world still help to perpetuate the brutal slaughter of seals in Canada.
We commend NOAA's Office of Law Enforcement and the U.S. Attorney's Office, Environmental Crimes Section, for vigorously pursuing this case. We urge all seal activists to keep an eye out for seal oil capsules in health food stores and Asian groceries and on the internet.
Longtime Women's Rights Activists Tell Ohio "We Won't Go Back"
"We won't go back!"
That was the message from the hundreds of Ohioans who rallied at the state capitol Wednesday, demanding that the Republican legislature and GOP Governor John Kasich stop legislating women's bodies.
The rally came just a few days after the Democrats in the state house introduced a bill that would undo the myriad of attacks on reproductive health that were passed as amendments to the state's last budget bill, many of which were added last minute and without any hearings or debate.
Among the restrictions on reproductive health being addressed by the proposed bill would be a repeal of the defunding of Planned Parenthood, a gag order on rape crisis centers forbidding them to refer to organizations that offered abortion services, a "transfer agreement" protocol for abortion clinics that could close many, and has already closed both clinics in Toledo, and a mandatory ultrasound prior to a termination.
The Wednesday rally was organized by 50 women's groups and professional organizations, including the Feminist Majority Foundation (FMF) and the National Organization for Women (NOW). Both Ellie Smeal, president of the FMF, and Terry O'Neill, president of NOW, spoke at the event, urging Ohioans to continue to fight and telling them that they aren't alone.
Power Up Solar Style at IKEA!
IKEA will start selling solar panels, and much to the relief of everyone who's ever put together a piece of furniture from the Swedish giant, the company is also providing installation. No muss, no fuss and hey presto, renewable energy!
The company has already gone solar itself with panels on its stores across the world to meet the substantial daily energy needs of a facility with a giant footprint, lots of lighting and long operating hours. It hopes to have 100% of its energy needs independently met by 2020. That was a great first step for the company, which has also worked in the past on initiatives like securing environmentally-friendly supply chains for its wood products. Now, it wants to extend the benefit to customers with affordable solar panels, underscoring the fact that solar energy is getting more affordable, and ubiquitous, than ever before.
In less than a year, IKEA hopes to have panels on offer at all of its UK stores, which is a great pilot project for something we hope will roll out elsewhere too.
Rita the Dog was Snatched Out of the Hands of the Grim Reaper
Rita was found in the street, her soul tucked inside bone and skin and organs that had gone long past thirsting for life. In the picture above, it's difficult to believe both photos are of the same dog, but they are. The victim of near starvation here in Romania, a good samaritan rushed Rita to the Maoland Shelter, a mother and daughter run rescue center caring for 400 dogs with the barest of resources. With tears in their eyes, the women of Maoland took in little Rita, although they had little hope of saving her. After all, they had no buildings, no running water, no electricity. Their 'shelter' is simply a large plot of land and some makeshift kennels and fencing for the dogs.
But fate kissed Rita on the forehead that day as a member of the UK group known as K-9 Angels came across Maoland's appeal on Facebook, begging for someone to come and save Rita. After shaking off the disbelief that the dog they were looking at was actually still alive, the angels jumped into action. In the middle of the night, volunteer Raluca Simion drove to Maoland to bring Rita to the veterinary clinic. And though few would have bet on Rita pulling through, this dog is full of surprises.
Under the care of K-9 Angels, her transformation has been remarkable as she's grown and grown, putting on fur and fat, muscle and might. No one could have imagined she'd come out of that patch of dirt alive. And yet here she is today.
. . . . . . . . . .
Thanks for reading this week's "Good News!" Join us every week and feel inspired!
Be sure to sign up for Care2's newsletter for some real news around the globe, to make a change, and to open up your mind to the Real World!
See that your actions count and get out there and do good! Be the Change!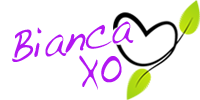 If you found this article to be helpful, please consider a small donation or visit
the shop
. Thank you for your love and support.