. . . . . . . . . .
Stop watching the News on T.V. filled with lies, propaganda, and made to make you feel helpless and afraid.
With all the negative news in the world, it's time to give you hope and inspiration. It's time to the weekly Good News!
. . . . . . . . . .
L.A. Council prepares to ban use of bullhooks on circus elephants
The Los Angeles City Council took action Wednesday to ban bullhooks used by elephant trainers in traveling circuses, becoming the first U.S. metropolis to outlaw a tool that critics say inflicts pain.
Voting unanimously, the council asked the city attorney's office to prepare an ordinance outlawing the use of the bullhook, a sharp-tipped tool used to train and keep elephants under control. Baseball bats, ax handles, pitchforks and other implements used on the pachyderms would also be banned.
Good news out of China: demand for shark fin soup has dropped significantly.
The size of the decline and the reasons behind it are both in question, but the fact that fewer people are eating shark fins is unequivocally progress.
There is evidence that consumption of shark fin soup has dropped in China by 50 to 70 percent since 2011. Though Treehugger cautions against believing official government data from China, the fact that Chinese industry corroborates the figures lends them credence. Evidence shows that demand is down by 20 to 30 percent in Hong Kong.
Several factors are contributing to the change in consumers' preferences. One is a national campaign to raise awareness about the cruelty behind the soup.
3 Piggies Saved from becoming meat!
Great news -- the Ulster County SPCA has won in the neglect case where Isaac and his 2 sisters Brandi and Erica were being raised for meat. Woodstock Farm Animal Sanctuary will be caring for them as the case has made its way through the courts and passed. The Sanctuary (and everyone who's been following this case) are so relieved they are no longer the legal "property" of the farmer.
Woodstock Farm Animal Sanctuary is always looking for loving adoption homes so they can help more animals in need. These guys must stay together as a family!
Check out Woodstock Farm Animal Sanctuary and see what you can do to help!
Grizzly Bears Kept in "Concrete Graves," Tribal Elders Fight to Save Them
Two Cherokee tribal elders want to change the lives of four captive grizzly bears. They're prepared to bring a lawsuit to do so.
Bucking their own tribal council's inaction on this issue, Amy Walker and Peggy Hill, both elders of the Eastern Band of Cherokee Indians (EBCI), say they will sue a North Carolina roadside zoo to liberate four captive grizzly bears. Walker and Hill believe the zoo is violating the federal Endangered Species Act (ESA).
I would like to see how this one unfolds! Go taking action!!
Victory! No Plea Bargain for Crash the Dog's Killer
After being shot and killed on his own lawn, Crash the dog is finally getting the justice he deserves. His killer, Jonathan Edwards, will not be issued a plea bargain. His owner, Tracy Smith, fought hard to see that Edwards be charged to the full extent of his crime, and her efforts paid off.
A huge thanks to the Care2 members who signed the petition. This victory for Tracy and Crash would not have been possible without your support.
Victory! Two Pro-Wildlife Bills Become Law In California
Governor Jerry Brown signed two important bills into law last Friday, October 11 - the Bobcat Protection Act (AB 1213), which sets no-trapping buffer zones around Joshua Tree National Park and other parks where bobcats are protected, and AB 711, which will phase out the use of lead in bullets for any hunting over the next five years. Neither of these two laws are ideal, nor mandate the much more peaceful life we wish for other species, but they do show that change for the better can happen.
California Workplaces Can No Longer Discriminate Against Domestic Violence Victims
On Friday, California Gov. Jerry Brown (D) signed a law that bars employment discrimination against victims of domestic violence and those who experience stalking or sexual assault.
The new law, which will take effect on January 1, makes it unlawful for an employer to fire or otherwise discriminate against a worker based on the fact that he or she is a victim. It also entitles victims to "reasonable" safety accommodations in the workplace, such as changing a work telephone number, relocating a desk or implementing a workplace safety plan.
Now You Can Fuel Your Car With Waste at 35 California Gas Stations
Use of fossil fuels for transportation is a leading source of climate-changing greenhouse gases. Sure, new technology cars allow us to reduce or even eliminate the use of gas and oil, but only if you can afford the upgrade. In the mean time, many of us are stuck wishing there was something, anything, else to put in the tank.
For those living in California, a convenient alternative is now available. Clean Energy, a company known for providing fuel for natural gas vehicles, recently launched a new type of fuel made entirely from organic waste, including trash from landfills and by-products from large dairies and sewage plants.
Called "Redeem," the fuel is said to be up to 90 percent cleaner than diesel and 100 percent renewable. The waste fuel is already flowing through the engines of thousands of cars, taxis, shuttles and industrial fleets in California, and will soon be available at 35 public Clean Energy stations
Success! California Bans Toxic Lead Bullets
For years, animal advocates and environmental activists in California have been campaigning to ban the use of lead bullets, which pose significant health threats to both humans and animals, and their hard work has finally paid off.
California Governor Jerry Brown signed into law Assembly Bill 711, which will require hunters to use non-lead ammunition. The Fish and Game Commission will be required to create regulations to certify that hunters follow this mandate if they plan to hunt for wildlife.
A huge thank you to Care2 members who signed petitions urging the California legislature to end this harmful practice.
Success! Canadian Citizens Released From Prison in Egypt
Excellent news! After 54 days of imprisonment and detainment in Cairo, Tarek Loubani and John Greyson are free and back home in Canada.
A huge thank you goes to the nearly 26,000 Care2 members who signed the petition urging Egyptian authorities to allow Loubani and Greyson to leave the country.
Nestlé bows to pressure from community groups on bottled water fight
Wellington Water Watchers, Ecojustice and the Council of Canadians are celebrating Nestlé Canada Inc.'s decision to back down from a bottled water fight.
The groups challenged Nestlé's attempt to have drought restrictions dropped from one of its water taking permits in Wellington County, Ontario. In September, Nestlé announced that it was withdrawing its appeal. Just last week, the Environmental Review Tribunal approved Nestlé's withdrawal and dismissed the proceedings.
Mexico Bans GMO Corn, Effective Immediately
Just when you think there's no winning against the biotech industry, news out of Mexico City shows that all is not lost. After years of deliberation, a Mexico judge has placed an indefinite ban on genetically-engineered corn. Effective immediately, companies like Monsanto and DuPont/Pioneer will no longer be allowed to plant or sell their corn within the country's borders.
14 Reasons to Be Hopeful About the Future of Food
When it comes to the future of the food system, it's hard not to be discouraged. Nearly one billion people are hungry, and another 1.5 billion are obese or overweight. All over the world, people waste 1.3 billion tons of food each year. And according to the International Panel on Climate Change, humans are to blame for an increasingly hot, dry and natural disaster-prone planet.
But Food Tank has compiled a list of 14 reasons to be hopeful about the future of the food system. Share these with your networks to spread the message that the food system is changing for the better.
. . . . . . . . . .
Thanks for reading this week's "Good News!" Join us every week and feel inspired!
Be sure to sign up for Care2's newsletter for some real news around the globe, to make a change, and to open up your mind to the Real World!
See that your actions count and get out there and do good! Be the Change!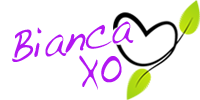 If you found this article to be helpful, please consider a small donation or visit
the shop
. Thank you for your love and support.