I can't actually believe that I haven't posted a traditional pumpkin pie recipe yet! I made this last week and posted a photo on instagram and immediately had people requesting the recipe. So, here it is!
For whatever reason, pumpkin pie mixtures have tended to be runny for me in the past (looking online, I've seen lots of others have this same problem), even when following various recipes perfectly. I've found a few tricks that help, as well as the right cooking times-and allowing the pie to set overnight. So hopefully you, too, will enjoy non-runny pumpkin pie. ;) I've added some helpful hints and ingredients that will help below.
Anyway, what's more amazing than pumpkin pie this time of year? Nothing, that's what! Enjoy this healthy, easy, delicious recipe for yourself and those you love to share with. ;)
Pumpkin Pie
Pie Crust:
2 cups Almonds, (or pecans or walnuts)
1/2 cup Dates
Dash of sea salt
Blend the crust ingredients together in a food processor or high speed blender. You want it to be blended enough to hold together, but not so blended that you end up with almond butter. ;) Evenly distribute in the bottom of a lightly oiled pie plate, pressing it down evenly.
Pumpkin Pie Filling:
1 16-oz can of Pumpkin Puree (unsweetened)
1/4 cup Tapioca Starch
1/2 cup Agave (or sweeten to taste with stevia and just add a touch of agave)
1 tsp Cinnamon
1/2 tsp Ginger, ground
1/4 tsp Nutmeg
1 tsp Vanilla
1/4 cup almond milk or water
1 tbsp Coconut oil (optional, but highly recommended)
In a food processor, blender, or even just a large bowl, combine your ingredients until well mixed.
Pour into your pie crust.
Bake for 10 minutes at 425°F, and then reduce oven temperature to 350°F; bake until filling is set, about 50 minutes--check it frequently so you don't burn the crust.
Let cool and set overnight in the refrigerator.
The coconut oil helps to solidify the pumpkin mixture once you take it out of the oven and allow it to set overnight, this is why I highly recommend using it. You don't Need it, it will still taste amazing without it, but it just might be a little less firm.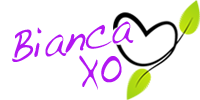 If you found this article to be helpful, please consider a small donation or visit
the shop
. Thank you for your love and support.