I cannot believe how amazing these turned out! Another experiment using the leftover pulp from juicing, this timing using just apple pulp. Of course, you would need a juicer for this recipe, or else a friend who is willing to give you there fresh juice pulp. But if you don't have a juicer I highly recommend getting one anyway. ;)
These are sugar-free, gluten-free, flour-less, vegan (of course), and sooo good for you and absolutely delicious! Who knew you could get such a moist perfect little muffin that is oh-so good for you and free of the most common allergens!
I think this is now my favorite muffin recipe! :)
Apple Cinnamon Pulp Muffins:
1 ripe Banana
1 cup Dates
1 cup Apple Pulp (from a juicer)
2 tsp Cinnamon
1 tsp Vanilla Extract
1/2 cup Almond Butter
2 cups Oats
1/4 tsp Baking Powder
1/4 tsp Baking Soda
1/4 tsp Salt
Now there's a particular method that works better here for making this a perfect texture so bare with me, it sounds more tedious than it actually is ;)...
In a food processor, process the apple until "mushy." Add the Banana, process again. Add Dates (you guessed it!) process again--don't be scared if the dates make your food processor jump a bit ;). Add the Apple juice pulp and process again.
Add the Almond Butter, Cinnamon, and Vanilla and process one more time until the mixture is pretty smooth.
In a medium mixing bowl, combine the oats, salt, baking soda and powder. Stir in the other mixture until well-combined and you get a "batter" like consistency--just keep in mind that these are not regular muffins so the consistency will be different, they should hold together but still be quite moist.
Lightly oil a muffin tray. Pour batter into tray and bake for approximately 18-20 minutes--until you can stick a toothpick in it and it comes out clean.
Now OCD people may cringe but this made 11 muffins, one poor little spot was left alone. ;)
These are fabulous and I hope you enjoy them as much as me and my husband did!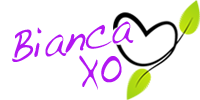 If you found this article to be helpful, please consider a small donation or visit
the shop
. Thank you for your love and support.