Happy fourth of July to my lovely American readers, and (belated) Happy Canada Day to all my lovely fellow Canadians! Let's dish up some smiles and laughter this week!
☺
Be Kind

...
to everyone. Even if you don't like the person or know them. Kindness is always a better idea than negative responses. Remember, everyone is going through something.
☺
Don't get pulled into Negativity
... There will always be people out there that are out to steal away that positive energy, don't let them! Don't give into their negativity, stay true to who you are and who you want to be, always.
☺
Breathe!

I know it's a funny thing to forget to do but most of us do it. We hold our breath when stressed or don't breathe into our stomachs. Pay attention to your breath and learn to breathe and relax. :)
☺
Skip the Fireworks

...
Fourth of July, Canada Day, Quebec's birthday, 'tis the season for extravagant firework celebrations to burst into the skies, but those fireworks are awful for the planet, will upset your pets, and terrible for wildlife--especially birds. Get away from this harmful tradition instead of supporting it and do something different. For Canada Day we headed a little out of town and enjoyed a campfire and stared up at a stunning star-filled sky. Nature's beauty far outweighs pyrotechnics, in my personal opinion. ;)
☺
Don't beat yourself up for not being perfect
... everyone has slip-ups, EVERYONE, whether its your vegan lifestyle, being an earth-pioneer, quitting a bad habit, you name it. Bounce back and don't beat yourself up over it. It happens, don't get hung up over it. You're human. Just get back on track and move on.
☺
Send someone you know a postcard!
Wish them a fabulous day, tell them how wonderful they are, spread some positivity!
☺
You are Strong and Courageous!
And utterly amazing and fabulous! Be confident in yourself. You are a shining light to share with the world. Never forget your inner beauty and always return to it along your path in life.
Enjoy the week and celebrations!! You are all fabulous!!! xoxo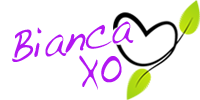 If you found this article to be helpful, please consider a small donation or visit
the shop
. Thank you for your love and support.