I'm two days late, although I'm thinking this segment should be a sunday segment anyways (still making it a day late) since I feel like that's a bit more of my end of the week ;). Why am I late posting? I simply haven't had the time to write anything up. You know, busy living life to the absolute fullest. ;) This weekend has been amazing, well the whole week has been, but especially this weekend. Why? Well, let me tell you all the reasons...
July 10th Weekly "Smile Up":
☺Saying Yes to every invitation and opportunity!
I mean absolutely 100% yes. Perhaps within reason but all of my week's opportunities were things that I genuinely WANTED to do and so I believe that I drew those experiences to me and they were drawn to me. Good ol' "law of attraction."
☺I am loving the "Law of Attraction" mentality, it simply makes so much sense--I'll share more on this if you are not familiar with a blog post this week. ;)
This week has been full of meeting all sorts of new awesome, upbeat, like-minded, creative, and fun people!! Lots of "first" experiences as well.
There has been so much to tell about this week, especially the weekend, so here it goes...
☺ Had my first Beach day of the summer with my hubby.
☺ First jump in the lake--which is ice cold so it really was a run-in and run-out kind of deal, but still incredibly refreshing on a 37 degree day!
☺ Lots of outside venturing with beautiful hot weather at last!
☺

Chemtrail

Free skies!!! Omg!!! We had three days of actual blue sky!!! Can you believe it! :)
☺ Watched the new Transformers movie!!! It was epic... I'm a huge dork, I'm okay with that. ;)
I did my very first Market!!! And it was amazing!
I really wasn't sure what to expect and it was a great experience all-around! I went in without any real expectations, although I anticipated that it would be a huge learning experience. As it turned out things ran pretty smoothly. The sun was shining and there was no threat of rain--which was fortunate because I was ill-prepared without a tent because for some reason I thought they provided tents there, silly me. Right off the bat I met some wonderful other creative-minds, including Emelie of

Timjan Design

who even offered part of her tent. I didn't end up needing it but I was right across from her and the guys of
ZenDawn
and got to chill out and talk lots. I also traded some items from Emelie, and might be collaborating or learning to do some screen-printing from ZenDawn. Everyone I met was super friendly, inviting, and down-to-earth which I loved! A huge thanks to Emelie though, she was wonderful! :)
I made sales for Alter-Eco Clothing which I was very happy about--again, I wasn't sure what to expect and it turned out being more than worth-it!
Aside from meeting other cool artisans, it was also fantastic to be able to interact with customers and getting to see them in their new Alter-Eco items! It's been a long time since there has been a social aspect to my job so spending all day out of my own home while working was perfect bliss. It was also a beautiful sunny day and there was a great turn-out and I got to be a part of an amazing atmosphere and community and support other local talent.
What is funny too, and you may have seen on my facebook statuses, but I was close to skipping out on this Saturday market. At the end of the day they were all excuses--I didn't feel prepared enough, my bamboo racks weren't quite together and we needed to buy more bamboo poles, I didn't have change and the banks would be closes, and other little excuses.
My other excuse was also that I decided to go out Friday night. I almost didn't do that either because I did want to do the market and figured I would be too tired if I did go out. But I hadn't been out in ages and became resolute in having a fun night at the cost of perhaps missing out on the Market--there was always next Saturday and I would be more prepared, was my excuse. My lovely new friend, Andrea, didn't get off work until midnight, so I knew it'd be a late night. As it turned out, her encouraging words and my firm "Yes" attitude had me enthusiastic and motivated enough to jump out of bed in the morning at 8am to get to the market for 8:30am and set up. And I am so glad that I did! Go Yes attitude!
We had a blast Friday night as well. On my walk to Andrea's work I saw a raccoon across the street--and took a crappy picture. I hung out while she closed and then we headed to a dubstep show that I knew a bunch of people were going to. It was a good turnout, got to dance and party it up. Andrea and I headed to cottonwood falls afterwards for a bit too and simply enjoyed the starlit sky and the falls and park. I didn't get home until 3:30am so I was somehow functioning on four hours of sleep for the whole Market. But I wasn't just functioning, I felt amazing! I was high on life and having a blast. I had lots of visitors and support too which was muchly muchly appreciated and enjoyed!
Saturday night I went out again. I ran into an old friend from high school who I haven't seen in about six years and had been trying to arrange to meet up with. Timing kept being off so it was awesome running into her randomly at the market and then hanging out afterwards and catching up. More of the night turned out to have more run-ins with other people from high school who I haven't seen in years either. We headed out to a house party in the middle of nowhere that I'd been invited to during the market--again going with the "Yes" attitude, we at least checked it out and hung out for a while before heading back into town. I later met back up with Andrea and long-story short went in a bit of a circle and it ended up having some huge learning experiences and a totally amazing night. I also walked home at 4:30am, saw a skunk--who kindly minded his own business--and got to see the sky already brightening with a beautiful blue, it was a sight I have rarely seen in my life.
Sunday contained more awesome girl time. I gave my old skate-shoes that were too big for me (and not vegan) to one of Cory's co-workers and she was super stoked about it. Andrea and I also randomly ran into this awesome guy who is starting a "Vegan Unity" movement and had given Andrea a bracelet for me the day before when she had met him and told him about me--I'll tell you more about this in another post too! ;) We rode on the old vintage Tram here which I haven't been on since I was probably 10 years old. And then we got to go boating with Cory's super friendly boss and check out our little garden which is at his house as well.
Our garden is growing and we got to eat more fresh kale as well as sweet peas and strawberries!! Soooo goood!!
In the evening we mellowed out at the lakeside patio of Ric's grill, where Cory's oldest brother works, met some more new people there as well.
And last night I finally got a good nights sleep! ;)
Despite the lack of sleep I was full of energy and enjoying every second of each day. I can't even tell you how high on life I have been, it is the most amazing feeling in the world. I have often been stubborn about welcoming those new experiences and saying yes--old habits die hard and all those excuses. But this week proved the power of that awesome attitude, and the repetition of

Positive Affirmations.

Everything that has been entering my life has been experiences that I have one way or another asked for. It is amazing and I love it! It's all about living life to the fullest! Welcoming those new experiences!
Loving: Meeting new people • Saying "Yes" • Sunshine • Boating • Fresh Food • Juice • Girl Time • Skirts • Bracelets • Vegan Unity • Photos • Wildlife • Nelson • Summer • Water • Beaches • Life
Interests for the week:
✯
Loving "The Secret" it just makes too much sense to ignore and super inspiring!
✯
Still watching "True Blood" of course ;).
♫
Music Playlist: Dub FX!!! Been listening to their album "Everythinks a Ripple" and I absolutely love it and recommend it! Deep lyrics with awesome talent! I also get to see them on Wednesday!! :) Lots of reggae, dubstep, and dance tunes!
♫
✯

Food Faves: Fresh Food from the Garden!!!
♥
Veggie Burgers
♥
Daiya Cheese
♥
Juice
♥
Matcha Lattes.
Lessons of the week:
Sooooo many!!! Put shortly...
☀
Never judge people. Everyone has a story, be open to it and see the person beneath the surface
☀
Show Kindness to everyone!
☀
Positive Affirmations

work!!!
☀
Whatever you put out you will receive.
☀
The power of saying "Yes"
☀
Excuses are always excuses.
☀
If you want something stop making excuses for yourself and go get it!
☀
I hope your week has been as amazing as mine and if it wasn't, make this week epic!!! You can if you want to! Much love my lovelies!! xoxoxo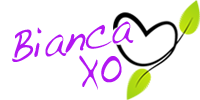 If you found this article to be helpful, please consider a small donation or visit
the shop
. Thank you for your love and support.