Who's ready for another Giveaway?! ;D
VeganCraftastic
is a neat Etsy Shop that specializes in handmade accessories for crafters, pins, notebooks, crafting patterns, and more! You can find some super adorable printed pins, keychains, magnets, and zipper pouches, and totes, just to name a few of the amazing work!
I personally purchased this super cute "Little Pig" Keychain, but I'll tell you it was tough to decide as there were so many I fell in love with! I am extremely happy with my new little Piggie to guard my keys!
*********************************************
Before we get to the giveaway, here's my interview with the lovely lady behind VeganCraftastic...
Tell us a bit about yourself. I'm Kala and I'm a crafty vegan girl that loves to make stuff, bake, and dream up recipes.
How did Vegancraftastic come to be? Vegancraftastic started as my blog, I wanted a name that would describe what I did in a fun and quirky way. A few years ago I decided to open an Etsy shop and it just seemed natural to also call it Vegancraftastic.
Where do you find inspiration? I get inspired from everything, nature, animals, art....inspiration is everywhere!
If you had all the money in the world, what handmade item would you buy? I would probably buy an amazing and intricate handknit shawl, something beautiful and so complicated that I would never want to knit it for myself.
How long have you been Vegan and what made you decide to be Vegan? I've been vegan for 10 years and decided to become vegan for ethical reasons. Once I stopped kidding myself about how cruel and damaging an omnivore lifestyle can be, it was a simple choice to go vegan.
Random fact? I love uncooked tofu and tempeh and love to gross my husband out by eating it :)
Best piece of advice for life in general? Never make decisions based on money alone!
You can find more from VeganCraftastic here:
facebook: www.facebook.com/vegancraftastic
twitter: www.twitter.com/vegancraftastic
blog: www.vegancraftastic.blogspot.com/
*********************************************
This week's Giveaway is for an adorable Sweet Deer keychain!
There are lots of fun ways to enter this amazing giveaway! :) A couple are mandatory and the rest are extra entries!
This contest will close on August 5th at 11:59 PM PST. A winner will be chosen through an online randomizer.
How to Enter:
*Required* Leave a comment on the blog with...
1. With why you love VeganCraftastic.
2. Follow this blog publicly – include your name in the comment for being a (old or new) follower on the blog.
3. On Facebook: (Please include your Facebook name in your comment)
Extra Entries:
You Must post a separate comment for each extra entry in order for them to count! And you Must comment your entries in order for them to count!
Each item below will give you ONE entry (remember to leave each in a separate comment!):
#2. On Facebook: Post a Facebook status update with a link to this giveaway.
#3. On Twitter: (each counts as an entry) Please include your Twitter name in your comment.
- Follow ReLove Plan.et (
www.twitter.come/reloveplanet
)
- Follow VeganCraftastic (
www.twitter.com/vegancraftastic
)
- Tweet about this Giveaway from your Twitter. You must include these somewhere in the tweet for it to count: "RT @ReLovePlanet" "VeganCraftastic"
#4. Other Entries:
Also, Please REMEMBER to leave your email in at least one of your comments so I can contact you if you're the winner!!! ;)
Contest will close on August 5th at 11:59 PM PST
GOOD LUCK!!! And Please Share with everyone you know! ;)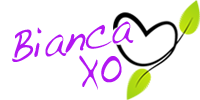 If you found this article to be helpful, please consider a small donation or visit
the shop
. Thank you for your love and support.