I'd like to share with you a fun experience that coincidentally came together a couple weeks ago. My lovely friend, Andrea, was working (at a local restaurant here in Nelson)and while it was quiet happened to sit down with a gentlemen enjoying the patio. Long story short, this man's name was Drew and he is on this fabulous mission for Vegan Unity. Andrea told him about myself, since I am vegan, and he gave her a brightly colored wristband to give to me. The next day we randomly ran into him downtown, which gave me the chance to meet him, discuss veganism, his mission, and play with his fun dog as well.
So, let me tell you a bit about the wristband and the "Vegan Unity" project.
Vegan Unity is about uniting vegans worldwide, with the Vegan Wristband being our own little symbol in the world. Just like Harley riders wear patches, and other groups have their "mark," the Vegan Wristband is our connection to other vegans--and is not a bad way to get people asking about it and therefor about veganism altogether.
The point is to create a positive change in the world, and the Vegan movement is just that-- a positive change for us, for animals, for our future, and for our planet. The website creates a social network, a place to be open and meet new like-minded individuals and get involved in the vegan community.
Personally, I adore my fun bright Vegan Wristband! And I have one more to give away. If you'd like one please comment below! I will select a winner at random on Saturday morning, so you have until Friday at midnight to comment. ;) I may include some other vegan goodies as well. ;)
So go check out Drew's awesome website and movement over at

Vegan Unity

and get your wristband as well! :)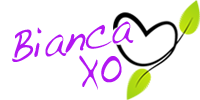 If you found this article to be helpful, please consider a small donation or visit
the shop
. Thank you for your love and support.