Sorry for the lack of blogging! I'm hoping that you're all having a blast and are super busy with your summers so that you don't mind the lack of blogging on my part. I'm honestly not sure how often you lovelies want me to be blogging in these beautiful summer months so perhaps you could let me know. ;)
So I guess today's "Smile Up" is for the past two weeks since I didn't end up dishing up on last week. What have I been up to then? What I am grateful for and loving about life right now? Well let me tell you...
July 23rd Weekly "Smile Up":
My first week was actually fairly mellow... well, mellow in the sense that there isn't too much to share, insane in the sense that I have been super busy with work--which I certainly don't mind! ;)
Regardless, it was a good week, one focussing a bit more on the resting and vegging out after a week of lots play. Balance is everything!
This past week (since the 17th) has been more eventful and quite the blast. Again, balance seems to be everything. There is always time for work, play, and relaxing!
The Moon's cycle I've also noticed affecting others, and I certainly think it has been with me... that and hormones, got to love being a woman sometimes. ;) I've been pretty lately, and I've heard of a ton of other people feeling the same way. The full moon just passed and that could have had something to do with it. I've also noticed a lot more chemtrails in the skies though too and the tiredness began after a few spray days after the sky actually being clear for a while. Coincidence? Perhaps. Whose to say?
☺ Learning lots from vending at the Cottonwood Market. Last week was much slower with so many festivals going on in the area. Today was more eventful, lots of lookers but still not many buyers. It is still so much fun meeting new people and getting out there.
☺ Had some awesome trades today as well at the market. I love trading!!! It's such a great way to support community!
☺ I randomly ran into a guy that I went to gymnastics with when I was about 10-years old. I had a crush on him, apparently he did too because his friends teased him about his "imaginary girlfriend." It's fun running into people you haven't seen in yearrrrrssss!!
☺ Meeting more lovely amazing people! Always extra special when they are like-minded and you get the chance to start building a friendship! :)
☺ We officially adopted Buster last Friday and he has been neutered. He had a speedy recovery and seems to love being home again. :)
☺ Visiting with my mom, my best friend in the world!
☺ Playing with my little sister, she is simply too cute!
☺ Not letting others push me around. Ever. I don't put up with people's problematic lives they try to take out on me. I am happy, if they want to be miserable then that is their deal, not mine.
☺ Seeing friends. I have lovely amazing friends! :)
☺ Still learning to step out of my comfort zone, had a moment of failure last week but I'm learning and growing from it. And I made up for it this week.
☺ Spontaneous day trips! Add amazing people into the equation and you have a perfect day.
☺ Sharing Life theories and lessons. I love those deep conversations that get you thinking. The past two weeks have been full of them!
☺ Celebrating a new friend's birthday and spending the day on the beach.
☺ Playing with other people's dogs (since I don't yet have one of my own).
☺ Scoped out a mobile. The hubby and I have been eyeing up properties and a home together.
*Fingers crossed* something perfect comes along.
☺ Had a couple tea dates. I love coffee shops! There is one here that's got all sorts of raw goodies, matcha lattes, and amazing smoothies! What's not to love?!
☺ My husband brought me home wild flowers. <3
☺ Getting to see all three of my brothers. They are amazing.
☺ Went to a local Metal show and had a total blast!!! I haven't been to a metal show in over a year!!
Attempted the mosh-pit but there were a couple guys being a tad too rough.
Loving: People! • Dancing • Kitties • Dogs • Balance • Health • Exercise • Growing • Trading goods • Leg Warmers • Pouch Belts • Change • Tea Dates • Photography • Chance-Moments/Encounters • Spontaneity • Self-Love • Life.
Interests for the week:
✯

Still reading my book, "The Secret" and loving it... I should probably read more and finish it soon!
✯

All caught up on "True Blood!" now I have to watch it like everybody else, waiting for new episodes every week haha. ;)
♫
Music Playlist: Flower Fairy. Silly pop music to dance to. Some Classical Dubstep. Rage Against the Machine. Some of my favorite metal; Machine Head, In flames, Slipknot... it's been an odd mix of music lately!
♫
✯

Food Faves: Juice
♥
Smoothies
♥
Garbanzo Cookie Balls
♥
Matcha Lattes
♥
Raw Desserts!
♥
Indian Food
♥
Lessons of the week:
☀

Always remembering that self-love is good for the soul. Self-love is important, not egotistical!
☀
Others may not like it but you have to be true to yourself and not let them bring you down.
☀
Don't take things too seriously.
☀
There is always a lesson to be learned in everything.
☀
Respect Balance!
☀
Never judge people or circumstances.
☀
You are the master of your life. You get to choose it!
☀
Hope you're all having an amazing week and that your life is filled with lots of wonderful experiences and lessons and laughter!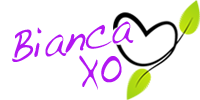 If you found this article to be helpful, please consider a small donation or visit
the shop
. Thank you for your love and support.