As a vegan and an adorer of all things cute, I couldn't refuse buying this super blatant, in your face, but cute

"F**k Fur" shirt

from PETA's online shop.
Of course, being the designer that I am I also couldn't just leave the shirt the way it was as I don't with most shirts I buy, plus it wasn't particularly flattering on my figure and I destroy white in a matter of minutes. So, I took my own twist on it, added some colorful lavender organic fabric and voila, new adorable flattering top I now prance around town in. ;)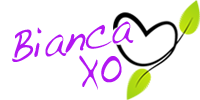 If you found this article to be helpful, please consider a small donation or visit
the shop
. Thank you for your love and support.