Life is so fabulous right now I can't even believe it! Well, I can believe it and that is exactly why it is so amazing! Because I choose for it to be! Even as I'm writing this my kitty, Buster, is being super cute and cuddly on my lap. :)What's not to love?
September 2nd Weekly "Smile Up":
I am manifesting my life into everything I choose it to be! I am immensely happy and smiling every day! But I will stop yapping about life being so beautiful and share with you my last couple weeks. ;)
☺ The hubby and I just hit up the Oregon Coast for 8 days. It was a perfect trip in every way possible. And I mean that. Everything lined up perfectly, everything went smoothly. We even got camping spots in the State Campgrounds on the weekend when they were all supposed to be "full." And I have Cory believing full-heartedly in the power of the law of attraction now because of it! I'll share the big story soon, don't worry, just one of those things that I'd love to expand more on but would take a little too long. ;) However, highlights of the trip;
☺ Swimming in the Ocean (even if it's freeeezing!).
☺ Hikes in the most amazing forests!
☺ Big huge crazy trees of all sorts!
☺ Seeing the power of nature take over man-made things.
☺ Meeting new friendly people.
☺ Organic Grocery stores! The Co-op in Spokane where the staff were suuuper friendly, like went out of their way for you, and the store had lots of stuff that we'd never seen before. And then the big huge Whole Foods Market in Portland which was just too epic!
☺ Designing our self-sustained Dream Home.
Aside from our Oregon trip...
☺ Living in Nelson! Over and over I am so grateful to live where I live! After our trip away I get to
come home to beautiful mountains, a big lake, and a cute little town! I feel so incredibly blessed and fortunate!
☺ Doing what I choose to do and taking my life where I want it to go.
☺ Spontaneously celebrating.
☺ Skipping down the street.
☺ Spending time with family.
☺ Smoothie dates with awesome people.
☺ Went to the Casino for the first time. Cory and I went in only with five dollars each, killing some time before going to the movie theatre. First time experiences are fun!
☺ Spending time with wonderful friends.
☺ Being Silly... all the time!
☺ Last minute Outings with wonderful people.
Loving: Meeting People • Smiling until your cheeks hurt • Laughing • Dancing in the car • Hiking • Singing at the top of our lungs while traveling • Adventuring • Manifestations • The Law of Attraction • Ocean Sunsets • Earrings • Scarfs • Girlfriends • Family • Laughing •
Interests for the week:
✯

Almost done "The Secret"!!! Go read it Now!! Picked up "Hybrid Homes" and "365 Ways to Change the World"
✯

Two more episodes of "True Blood!!!"
♫
Music Playlist: We had an awesome playlist on our Oregon trip; Machinehead, Audioslave, Slipknot, Matisyahu, Guns N Roses, and so much more!!!... Oh yeah, and randomly singing Jon Bon Jovi tunes. haha.
♫
✯

Food Faves: Raw energy Bars
♥
Smoothies
♥
Fresh Fruit
♥
Almond Butter
♥
Raw Granola
♥
Kombucha
♥
Lessons of the week:
Thoughts Become Things!!
☀
Manifest manifest! If you believe it, it will happen!
☀
If you're feeling down just Smile! And let yourself get excited about life!
☀
There is no point in stressing--ever!
☀
Forgiveness and letting things go.
☀
Have faith that everything works out in the end.
☀
Positive Attitude wins!!! Always!!!
☀
Tell me about your beautiful lives! What have you been doing? I hope you're all making the most of the summer!!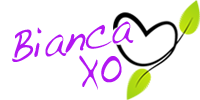 If you found this article to be helpful, please consider a small donation or visit
the shop
. Thank you for your love and support.