This has turned into a bi-weekly "smile up" as opposed to a weekly one, but I am sure you lovelies don't mind. My life is busy as ever! So many changes happening with the website, blog, Alter-Eco Clothing, and life in general. There are a lot of super exciting things going on in my life is really what I am getting down to, lots of changes but lots of fun and awesomeness. Not getting overwhelmed by any of it, rather I am simply focussed on the bliss which is life, smiling and dancing every day, and looking forward to each and every day and the future that is to come.
September 18th Weekly "Smile Up":
Life is bliss, life is happiness, life is whatever you want it to be! Here's what my past two weeks has been filled with...
☺ Celebrated 2 years of marriage on the 6th. I have such a wonderful husband and beautiful growing relationship. I am a lucky girl! <3
☺ Lots of Manifesting and watching the Law of Attraction in action!
☺ Mini road trip with an awesome girlfriend and got to meet two other awesome ladies that were her friends. Drove out to Winlaw, explored the little town where we got yummy lattes, snacks, and checked out this awesome second-hand store where each of us found a book! Camped out at the Halfway natural Hot Springs. Obviously enjoyed the hot springs, slept under the stars, played in the river and on the rocks, and enjoyed the beauty of the mountains and enchanting trees. We called the place our magical little Ferngully. :)
☺ Checked out Garlic Fest! Went home with lots of yummy squash and garlic (of course!).
☺ Visited the Winlaw Festival after Garlic Fest and got to see my radiant friend at her booth. And got to see a 362 pound pumpkin!
☺ Smoothie dates with lovely friends.
☺ Creating our Vision Board.
☺ Thai food with my brother.
☺ Played all day today with my younger brothers. So fun!
☺ Went out to see Ed Solo and go dancing and play and have a blast with two lovely ladies!
☺ Lots of time with amazing wonderful people! I have the most amazing family and the most fantastic friends! Love you all! xo
Loving: Family • Manifesting • Feeling Blissful • Camping • Adventures • Singing • Laughing • Gigling • Sunshine • Trees • Unique Earrings • Rocky the Zombie • Dancing til you feel awesome • Waking up with a smile •
Interests for the week:
✯

Started reading "Cunt," I haven't really started reading much of it yet though so you'll have to wait for my verdict. It has been recommended to me a couple times and I found it second-hand for $3.00!
♫
Music Playlist: Ed Solo. Checked out Erica Dee, a girl I went to high school with who is writing her own music now! The Pretty Reckless. *guilty face* Avril Lavigne's "Smile"... I can't help it, it's so silly and fun and happy! ;) A little bit of new Evanescence.
♫
✯

Food Faves: Raw Cheesecake
♥
Smoothies
♥
Endangered Species Chocolate dipped in Peanut Butter
♥
Thai food
♥
Raw Granola
♥
Squash
♥
Garlic
♥
Lessons of the week:
Feel Good and Happy to Manifest your desires!!
☀
Act like a child and don't be ashamed!
☀
Be yourself always always! And don't be ashamed of that either! Embrace who you are!!
☀
Wake up to something Positive!
☀
Try to keep things Upbeat, whether it's movies, music, reading, whatever it may be... remember feeling sad is no fun.
☀
What you think you shall receive! So sometimes it's good to be careful what you're sending out. ;)
☀
PMA PMA PMA!!
☀
And remember, there's always room for everything and never be afraid of change! Choose your life and choose to smile! Tell me about your lovely weeks!! Pretty please? :)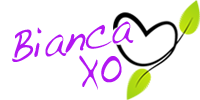 If you found this article to be helpful, please consider a small donation or visit
the shop
. Thank you for your love and support.