We ask things from the Universe, from God, from Life, from whatever sources we believe in all the time, at both a subconscious and conscious level. Sometimes we do so without even realizing we asked for it. Sometimes we want it with all our might. But the funny thing is that we don't always acknowledge the answers or the signs that follow our request. If you ask the Universe for something you are going to receive it--unless you doubt that it will actually happen. So start accepting the signs when they appear. If you're looking really hard for a sign that is often when they don't appear. When you let the mind go and release your request to the Universe then an answer will appear effortlessly. Sometimes you are just straight-forward given what it is you ask for. Other times the Universe provides us with hints or clues, or sometimes blatant flashing signs queueing us to take action. Basically, I am here to remind you to not ignore those obvious signs. We have this problem of not believing or trusting that good things will actually come to us. We see the signs and that is sometimes when we doubt and start saying to ourselves it's just "coincidence" or that it doesn't mean anything at all. When Life gives you a Sign, take it!
Today I received a blatant sign to take action about something I have been manifesting lately. And I mean blatant, in my face, and obvious. When this sign came to me I undeniably knew what it was. Tears almost came to my eyes from the beauty of this life we're given and the gifts it has to offer. There was a time in my life when I would have dismissed that sign for nothing, had doubts about it, and it would have fallen through the cracks of space. And how silly would I have felt then? I'm in a place of my life where I trust the "powers that be" and that synchronicity is something profound and meaningful and that we are allowed to have amazing wonderful great things happen to us! We are deserving and we need to be open to receiving.
So if you're waiting for a sign, don't worry that you might "miss it." You can't miss signs from the Universe because you will see it and feel it at the very core of your being. Don't allow your mind to play the games of passing it off as nothing. Take those signs full-heartedly and have trust in the Universe and in Life. Life is beautiful and we deserve beauty and fantastic things in our lives!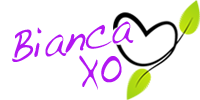 If you found this article to be helpful, please consider a small donation or visit
the shop
. Thank you for your love and support.