Let me tell you about

Design Specimen

; they ROCK! This little vegan company is run by the lovely Christine Wagner, a crafty lady who combines her talents and passions for jewelry making, graphic design, and animal activism to create some hella kick-ass jewelry. The jewelry is fun and each of the wonderful designs promotes positive messages of animal compassion.
Christine has been vegan for about fifteen years, she has several adorable fur-balls in her life which are a source for her inspiration, as well as her obvious love for all things vegan. She also volunteers at a local animal sanctuary every week and donates a portion of her sales to the Sasha Farm Animal Sanctuary. AND she takes custom orders. Super rad yes? :)


I am fortunate enough to own one of
Design Specimen
's lovely necklaces and let me tell you how much I love it! The pieces are beautifully crafted and the quality is superb, you can tell they are made with love, and they feel like they will last forever. The lettering and images are super crisp and clean and the work is sturdy. The messages are powerful yet enchantingly subtle--which is sometimes nice to go for the more subtle approach when it comes to animal rights instead of throwing it in people's faces (not that I don't like doing that as well ;)). I feel like you could wear a Design Specimen necklace and get all sorts of people compliment you as you walk down the street, striking up kind conversations about animal rights to promote the compassionate lifestyle with dignity and love.
The other thing I love about Design Specimen is it suits anyone and everyone of all walks of life. The designs are pretty and intricate and beautifully simple while still provoking a powerful message. The chain and colour of the metal is soft and calming and pretty and sophisticated. You could easily dress it up or dress it down according to any look you wanted. Anyone could wear these and get away with it and look fantastic doing so!
I love my Design Specimen necklace! It hangs beautifully, it's nice and light, and it compliments any outfit. I love the font, I love the little details, I love the little heart, I love Design Specimen!
Really, I think every vegan needs a Design Specimen necklace (or five) in their life. So what are you waiting for? Go check out her
website
and online shops (either directly on her website or through
etsy
) and get ready to fall in love!
You can also find Design Specimen here: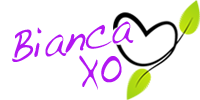 If you found this article to be helpful, please consider a small donation or visit
the shop
. Thank you for your love and support.