We're taking back Mondays!!!
"Motivational Mondays" are fabulous tips to get you excited and pumped for the week!
Feeling low? Moody? Down on life? Well, that's what these posts are for! Time to feel awesome again and get some Positivity rolling! Just because it's Monday doesn't mean you can't have fun, smile, and enjoy Today! Apply these tips to your week and try to tell me that you don't start to see an improvement in your life! ;)
It's all about You! Change your perception, change your attitude, love your life! xo
☺
Cheer Up!
It's only Monday! ;) There is plenty to smile about, to be grateful for, and happy experiences waiting to be had if only you choose to Cheer Up and seek out the best. Opportunity is only found when you accept it and welcome it into your life, so grasp the opportunity to smile and to welcome all the goods things just waiting to leap into your day.
☺
Cheer Someone Else Up!
While we're on the topic of cheering up… on your happy little path be sure to cheer up at least one other person today. Make your positive attitude so contagious that it spills over onto others.
☺
Declutter Time!
It's hard to feel "zen" or relaxed or focussed if you have a constant clutter, whether it's in your workspace, living room, kitchen, or space just for you. Do a little (or big) cleanup, sort through what benefits and enriches your environment and what is just sitting there doing nothing or unappealing. Also, dare to clean out your fridge and freezer, it's scary what can lurk in there! Clean up your environment and you'll clean up your headspace and soul.
☺
Have Fun Working!
First, pick up an unbreakable positive attitude, next do everything you need to do to make your job fantastic. Listen to some awesome tunes, dance around (whether or not others are looking), have amazing conversations with customers, do something silly, take breaks. Do whatever it is you need to do to fill your work day with bliss.
☺
Watch "Yes Man."
Because this movie is always an awesome one to rematch and pick up that awesome "yes" attitude to enhance your life. You know, life is about living, so live a little! ;)
☺
Challenge yourself!
Spend the next 24 hours without Complaint, or Criticism, or Speaking of the Past.
☺
"Judge nothing, you will be happy. Forgive everything, you will be happier. Love everything, you will be happiest." - Sri Chinmoy
Pick up that loving attitude, that surrender to all things positive and watch how your life transforms and blossoms.
Have a beautiful day, week, life! Much Love from me to you!
Create a Nice Day! xo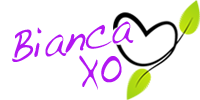 If you found this article to be helpful, please consider a small donation or visit
the shop
. Thank you for your love and support.