Rocky the Zombie is not new to ReLove Plan.et, because this little shop rocks and I love sharing Rhi's (the lovely one-woman operation behind RTZ) amazing work! Her revamped Octopi design is super super adorable.
I got two shirts with this cute print, an Organic Tee and a cute Tencel love cut racer tunic! They are both super duper comfy and super duper cute! Also, because Rhi is so awesome, she also sent me two delicious vegan chocolate bars! Yum! :)
Everyone needs these happy critters in their wardrobe!
Find Rocky the Zombie here: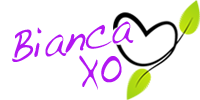 If you found this article to be helpful, please consider a small donation or visit
the shop
. Thank you for your love and support.