I've made several variations of this wonderful and simple recipe over the past few weeks, with fruit being in season and all it's really quite lovely. We've been picking fresh berries and using locally grown apples and peaches. Yum!
Not to mention I love desserts that are healthy for you. Guilt-free!
This recipe is vegan (as always) and can easily be made gluten-free by using gluten-free oats. :)
Apple Peach Berry Crisp
Filling:
2 large Apples, chopped
1 large Peach, chopped
1 cup Berries of your choice (fresh raspberries or huckleberries are my favourite)
1 tbsp Agave
1 tbsp Rice Flour (or flour of your choice)
1 tsp Cinnamon
Crust:
1 cup rolled oats
1/4 cup vegan margarine (or just under a cup of olive oil)
just under 1/4 cup Agave (or sweetener of your choice--I'm going to use stevia next!)
1 tsp Cinnamon
Preheat oven to 350℉. Depending what dish your using (this recipe calls for an 8-inch baking dish) you can oil the bottom--I use a glass baking dish and never oil it and mine come out just peachy ;). Set aside.
In a medium bowl, combine all your filling ingredients. Spoon mixture evenly into your baking dish.
In the same bowl (don't want to waste bowls now), stir your crust ingredients until well mixed. Sprinkle evenly over top of your fruit mixture in the baking dish. Bake for approximately 40 minutes, or until the top is browned and the apples are tender and can easily be poked with a fork.
Makes approx. 4 servings.
Top with your favourite vegan ice-cream (if you feel like it) and enjoy! :)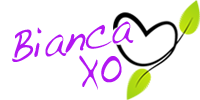 If you found this article to be helpful, please consider a small donation or visit
the shop
. Thank you for your love and support.