Here's a new lovely curry recipe for my lovelies. This makes a lovely dish, especially if you can get your potatoes and peas from your own garden or locally! It makes a lovely dish either way and is a milder curry for the spicy sensitive.
Pure goodness!
Potato Pea Curry
1-2 medium Sweet Potatoes or regular Potatoes, cut into small chunks
1 cup Peas
1 1/2 Tsp Red Curry Paste*
1 tsp Garlic Powder
1 tsp ground Ginger
1/2 tsp Paprika
1 tsp Garam Masala
1/4 cup Vegetable Stock/Broth
2 Tsp Tamari or Soy Sauce
1/2 tsp Salt
1/4 cup Red Lentils (+ 2 cups Water)
1/4-1/2 cup Coconut Milk (beverage kind, not canned kind)
1 tbsp Coconut Oil
1 can Chickpeas (drained and rinsed)(optional)
Optional; ground chilies (if you like it extra spicy)
*depending on what brand of curry paste you use will depend on how much you want to add, and depends on how spicy you like your curry. This curry is milder.
In a large saucepan, sauté the spices and curry with the chopped potatoes on medium-high heat for a minute and then add the broth, lentils and water. Simmer on medium heat. Once the potatoes are tender and the lentils get softer (around 15 minutes), add the peas, chickpeas, coconut milk and cook another ten minutes.
Add more liquid if necessary and you can play around with other veggies, spices, etc if you desire.
Serve over rice or quinoa.
Makes about 6 servings.
Enjoy!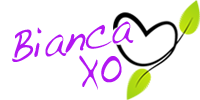 If you found this article to be helpful, please consider a small donation or visit
the shop
. Thank you for your love and support.