I don't know how I've been vegan for so long and never tried making my own tofu for the barbecue. Well, I decided to change that and play around with recipes and both me and my hubby loved this barbecued delight!
Barbecued Marinated Tofu
1 pound Extra Firm Tofu
4 Tbsp Tamari or Soy Sauce
1-2 minced Garlic
1 Tbsp Ginger, ground
2 Tbsp Rice Vinegar
2 tsp Agave
1 Tbsp Oil
Tofu Tips: Use Firm or Extra Firm Tofu so that it holds together. If you want you can also freeze your tofu and unthaw it for a "meatier" texture.
Slice up your tofu into strips or triangles, the thickness is more or less dependant on your personal preference, the thicker the better they'll hold but the thinner the faster they'll cook. I usually cut mine about 1cm thick.
Press out as much of the water as you can--most people like to use a kitchen towel or paper towel and really press it out, but I honestly don't bother with that part and my tofu always turns out just fine. ;)
Prepare the marinade! In a small bowl, combine the rest of the ingredients until well mixed. Place your tofu slices into the marinade--use a shallow dish or ziplock bag, or something that your tofu can really soak up the marinade. The longer the tofu remains in the marinade, the more flavour it will soak up, half an hour is generally the minimum--but I only soaked them for ten minutes one time and they still turned out great… but I also soaked them over two nights and they were much more flavourful. I think overnight is ideal. ;)
Make sure your barbecue is lightly oiled as tofu tends to stick. Place your slices on the grill and, well, grill until tofu starts to crisp, flipping over to evenly cook each side.
Serve with your favourite sides! And voila!
You can also make this in the oven by placing the tofu in a shallow dish and baking at 350℉ for approximately 35-45 minutes, flipping tofu at least once, until brown and slightly crispy.
Makes 2-4 servings. Enjoy!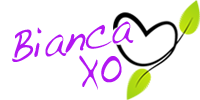 If you found this article to be helpful, please consider a small donation or visit
the shop
. Thank you for your love and support.