"It's a cute world after all"
I love cute things, I think most people do, but
Graphic Spaces
takes that to a whole new level of awesome. Graphic Spaces is an adorable etsy shop packed full of the most beautiful and cute handcrafted wooden animal bookends, bamboo clocks & nursery decor with whimsical woodland and ocean themes.
Okay, so I have no child and I'm not technically a "kid," but you certainly don't have to be to enjoy this lovely shop. I instantly fell in love with their cute octopus and I am overly thrilled to have my adorable new wooden clock hanging in my workspace to enjoy every day. Does it appeal to my inner child? Most certainly. But I think the beautiful craftsmanship of Graphic Spaces' work also gives it that modern touch that any home could enjoy.
Graphic Spaces is a family collective of four people working together in various levels of the production of their beautiful work. "Happy Tree Book Shelf" is their signature piece that they recommend as the perfect family heirloom to pass down to generations, which I think is a fantastic idea. They stand behind their work, which I must say has the most superb quality and attention to detail. The pieces feel sturdy and like they'll last forever, perfection in every aspect. Absolutely fabulous!
So what else can you find in their shop? Wooden animals, bookends, clocks, light-switch plates, wall decor, coasters, jewelry pieces, zipper pulls, magnets, charms, and, of course, the amazing "Happy Tree Bookshelf." This shop is so full of talent and amazing products that will have you squealing for joy and umming in adoration. They even have a wall decal sister shop for further cuteness!
I hope you're ready to spend some good quality time falling in love with Graphic Spaces. So what are you waiting for? Go check out their beautiful etsy shop! ;)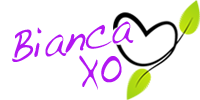 If you found this article to be helpful, please consider a small donation or visit
the shop
. Thank you for your love and support.