This recipe is super simple, super easy, and super delicious! Anyone that has ever tried it has loved it and asked me for the recipe (which clearly has taken me far too long to finally post!). Make this for potlucks or snacks, dips, spreads, whatever your heart desires! My favourite is dipping Mary's Crackers in! :)
1 can (398ml) Chickpeas, drained and rinsed
2 Tbsp Tahini
2 Tbsp Lemon Juice
2 Tbsp Water
1-2 tsp Garlic Powder (or 1 garlic clove)
1 tsp Salt
1 tsp Black Pepper
1/2 tsp Chili Powder (optional)
In a food processor, combine all your ingredients and process until smooth. You can add more or less water depending on what consistency you'd like. I've also made this recipe before without the lemon juice altogether and it still tastes awesome (though it does taste even more awesome with it).
Makes a nice sized tub (pictured). ;)
Enjoy!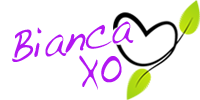 If you found this article to be helpful, please consider a small donation or visit
the shop
. Thank you for your love and support.