Mmm, is there anything better than kale? Our garden had a huge abundance of kale this year so we got pretty creative. As well as making many batches of Kale Chips, we also made several Quinoa Kale Salads. I know summer is dwindling down but it's still a lovely light salad packed full of nutrition and the perfect side to any dish. This is also perfect for leftover quinoa you might have from the day before. ;)
Quinoa Kale Salad
1 large bunch of Kale, shredded
3/4 cup Quinoa, cooked
1 small bunch Parsley, shredded
1-2 Carrots, grated or thinly sliced
1 Red Pepper, chopped
1/8 cup oil
1/8 cup lemon juice
1 tbsp vinegar
tsp salt
Optional add ins: chickpeas, peas. Nutritional Yeast, black pepper.
Cook Quinoa as normal and allow to cool or sit in the fridge until cool.
Chop up your kale and parsley into nice shreds (I like to use my food processor's grater but I realize not everyone has one). Grate or slice your carrots, chop your red pepper.
Prepare the dressing in a large bowl, adding the oil, lemon juice, vinegar, and salt and whisking or stirring until well-combined. Add in your quinoa and veggies, mix again, and voila! Super easy super delicious healthy salad!
We make the dressing super light, if you want a more powerful flavour feel free to add a bit more of the dressing ingredients. You can also play around with it, I like to add a little black pepper and nutritional yeast to mine.
Enjoy!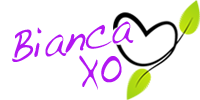 If you found this article to be helpful, please consider a small donation or visit
the shop
. Thank you for your love and support.