We're taking back Mondays!!!
"Motivational Mondays" are fabulous tips to get you excited and pumped for the week!
Feeling low? Moody? Down on life? Well, that's what these posts are for! Time to feel awesome again and get some Positivity rolling! Just because it's Monday doesn't mean you can't have fun, smile, and enjoy Today! Apply these tips to your week and try to tell me that you don't start to see an improvement in your life! ;)
It's all about You! Change your perception, change your attitude, love your life! xo
☺
Law of Attraction Tip:
Brush up on your Manifesting Skills! There are always new ways to learn to manifest better. Like making sure you are giving thanks every single day. By getting super Clear about what it is you are asking the Universe for. By making a list of all the things you want. By meditating on and/or visualizing the things you are manifesting. Sooo many things can help! And always remember the most important part is being on the frequency of receiving; meaning Feeling Good!
☺
Go on an Adventure!
Make a point of doing something memorable and fun this week. I don't care if it's the most epic trip or the smallest thing. You don't have to go away on a trip to have an adventure. If you're stuck where you are, use your imagination, get creative, grab a friend, and pretend you're somewhere completely different!
☺
Don't Complain, Change!
Oh the number of times I see people complain complain and then complain some more about their lives. All that complaining is what makes your life so shitty. You alone have the power to change your life, you alone are responsible for your life! So switch up the vibes, stop being a sourpuss, start smiling and being Nice and Loving, stop complaining and instead be grateful and you'll change your life. No questions, no maybes, your life
Will
change, guaranteed.
☺
Go to the Farmer's Market!
Support local and organic food! The farmer's markets will be thriving right now so take advantage of supporting your local community, the planet, good food and, therefor, good health!
☺
Stop Procrastinating…
and do it Now! Remember that the time is always Now, so no more putting things aside. If there's something you need to do, do it immediately. Don't let add on to your pile of things to do. And try to get through that list of things to do this week--don't feel pressured by it, be inspired and motivated for everything you get done and get to tick off your list.
☺
Stick up For…
You! For Others! For everyone! I cannot tell you the number of times I see people shy away from sticking up for themselves or others. I always ask why why why? I'm not quite sure, maybe shyness, maybe insecurity, maybe fear. Whatever it is, get over it and stick up for yourself and others. Speak up and Stand up! And do it Now! You are powerful, you are mighty, you are fierce!
☺
"Choose to align yourself with people who are like-minded in their search for simplified inspiration. Give those who find fault or who are confrontational a silent blessing and remove yourself from their energy as quickly as possible. Your life is simplified enormously when you don't have to defend yourself to anyone, and when you receive support rather than criticism."
~ Dr. Wayne Dyer.
Have a beautiful day, week, life! Much Love from me to you!
Create a Nice Day! xo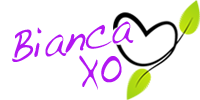 If you found this article to be helpful, please consider a small donation or visit
the shop
. Thank you for your love and support.