"Your Go To Guide on Everything you Need to know about Going Vegan"
Just a quick update to share that my "Going Vegan Guide" is finally all finished and up in the etsy shop (as of Sept. 4th). Really the cost is to cover paper supplies, etc, I'm not making money off this guide, I just want an accessible guide for my lovelies interested in going vegan. I get questions almost every day about going vegan, people looking for advice, or asking common questions so I thought making this guide was the perfect solution.
ReLove Plan.et's "Going Vegan" Guide is your go-to guide whether you're making the transition or are still in the beginning stages and still have a lot of questions or are finding yourself struggling a bit. It is specifically prepared to get you started, informed, in the right direction, and to make your new vegan life fun and spectacular--and easy!
(**What this guide isn't is a horrific fact sheet on the cruelty of animal-based industries. While I do think that you should be educated and informed on such topic, there is far too much to cover and share, and that is not what this guide is for. There are however links and suggestions at the end of this guide for you to look into those topics yourself. ;) **)
My hope is that after you have this guide you will be armed and ready to go out into the world, eager and excited to embrace the spectacularly rewarding lifestyle of being vegan!
♥
Some things you can find inside? Things like, what to eat in a day. Making the transition. Food suggestions and meal replacement ideas. Product suggestions. Staying on track. Being a healthy vegan. Things to expect, and so forth! Lots and lots of useful information that is fun to read (since I know how boring "how-to" guides can be to read). But you know how ReLove Plan.et is, upbeat and fun! Weeee! And there are cute ReLove artwork inside to make the guide extra fun and entertaining! ;)
This Guide is:
26 pages
Printed on 100% recycled paper
Will make you Love being vegan! ;)
Anyways, I won't bore you talking about the guide, I'll let you grab a copy yourself. ;)
Dedicated to all my lovely readers who are interested in the vegan lifestyle and want to make the most positive change in their lives that they can.
Much Love as always from me to you!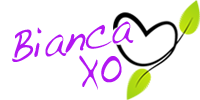 If you found this article to be helpful, please consider a small donation or visit
the shop
. Thank you for your love and support.