"life is sweet. make every day just as sweet."
Okay, so to be excited over a shower curtain is certainly not beyond me, but when you see the awesomeness that Rock Candy Life creates then you'll join me over this excitement. I remember seeing this shop several months ago, maybe even longer and I've been eyeing up these beautiful shower-curtains ever since. I mean, they are beautiful Aaannnd they are eco-friendly! What's not to love? But I waited, only because my last home was pretty mediocre and it seemed no decorating would make it look better. Anyways, awesome new home means awesome new home decor, means awesome new shower curtain!
So, let me tell you a bit about Rock Candy Life…
Hearing founder Annie Jones' story reminds me of that of most of us eco-fiends, seeking out eco-friendly products but having to compromise on design. Sigh. But, her love for modern-vintage design and everything mid-century combined with that eco-love created Rock Candy Life!
"The idea for Rock Candy Life came about by a desire to create shower curtains for design conscious consumers that weren't willing to go green if it compromised their love of design."
And what a marvellous job they've done! Their curtains are environmentally safe and are splendid to look at, beautifully designed and wonderfully modern! Not to mention the prices are absolutely affordable which is another problem us eco-heads have when seeking out eco-friendly shower curtains.
So what makes them green? Rock Candy Life shower curtains are biodegradable, 100% recyclable, chlorine- and PVC-free! Also, you don't need a liner with their curtains so you're also eliminating waste.
I was blown away when I opened the packaging to find no terrible PVC, plastic-y or clorine-y smell! No off-gassing! No harmful chemicals being breathed into your lungs! How amazing is that? In case you weren't aware, most shower curtains are made of PVC and off-gas like crazy. Think tiny little particles in the air getting trapped in your lungs never to leave. Seriously. With that knowledge, why wouldn't you choose an amazing shower curtain by Rock Candy Life? I know I did! ;)
They have two designs to choose from for their shower curtains, and they also have beautiful shower hooks that are lead-free and made from partially recycled aluminium. I chose the "Morocan Luxe" because I love damask print and this one really reminds me of that. It brightens up my bathroom and gives it a lovely modern touch, so that I actually want to spend time in my bathroom now. Really, it's perfect for any bathroom imaginable and the colour scheme goes nicely with, again, just about anything.
If you haven't yet, hop over to their site and find out what they're all about and be ready to fall in love with Rock Candy Life!
(me excited about my new shower curtain ;))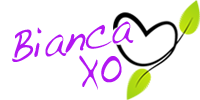 If you found this article to be helpful, please consider a small donation or visit
the shop
. Thank you for your love and support.