. . . . . . . . . .
Stop watching the News on T.V. filled with lies, propaganda, and made to make you feel helpless and afraid.
With all the negative news in the world, it's time to give you hope and inspiration. It's time to the weekly Good News!
. . . . . . . . . .
Lots of amazing news for animals this week!!
Victory! Belgium Bans Wild Animals in Circuses
This week Belgium passed a bill introduced by the Minister for Animal Welfare that will ban the use of wild animals in circuses.
Last year, Belgium adopted laws that would require circuses to adhere to the same standards as zoos, but according to the Belgian animal advocacy organization Global Action in the Interest of Animals (GAIA), those standards wouldn't, or couldn't, be met, reports FarmingUK. While many cities in the country had banned circuses with wild animals, the organization and animal advocates continued to fight for a full ban.
A full ban was the only logical step since they were unable to meet the standards of the previous laws. Belgium now joins other progressive countries that have taken steps to stop cruelty by enacting bans on animals in circuses including Cyprus, Greece, Croatia, Columbia and Austria, which will be joined by the UK in 2015.
Two Indus River Dolphin Calves Rescued
The Indus River dolphin is one of the world's rarest mammals and most endangered cetaceans; a 2011 survey estimated the population to be only 1,297 individuals. Most dolphins are confined to a 750-mile stretch of the river, divided into isolated populations by six dams. So when two stray Indus River dolphin calves were found trapped in an irrigation canal in eastern Pakistan, rescuers leapt into action.
Indus River dolphins frequently travel into irrigation canals when canal gates are open. But when the canals close, water levels drop and the dolphins become trapped in small pools with depleting fish supply. The stranding of Indus River dolphins—along with intensive fishing in canals that increases the risk of dolphins becoming entangled in nets—threatens the existing population.
In response, WWF and the Sindh Wildlife Department regularly perform such rescue operations. Since January 2013, rescuers saved five dolphins in four rescue operations.
Equal Marriage in the UK!
The Marriage (Same Sex Couples) Act has completed its passage through the Houses of Parliament and received Royal Assent on Wednesday 17 July!
Public Stands Against Bobcat Trapping Near Joshua Tree
Last winter the discovery that bobcats were being targeted by trappers around Joshua Tree National Park ignited a call to ban the practice in the state. Residents who live next to the park are banning together and pushing to protect these cats from the fur trade.
Unfortunately, trapping bobcats in California is perfectly legal from November through January, and while the bobcat population isn't in danger (yet), the disappearances of some of them from the landscape have saddened and angered those living in the area. However, they have also brought them together in a fight for the passage of a bill that would protect bobcats from trappers.
This is still an ongoing fight but it is wonderful to see a community of people coming together to protect their four-legged neighbours.
Challenging Utah's Ag Gag Law
PETA, the Animal Legal Defense Fund, investigative journalists, a political journalist, a university history professor and animal rights advocate Amy Meyer, who was recently arrested for filming a downed cow at a Utah slaughterhouse—have filed a groundbreaking lawsuit challenging that state's "ag-gag" law, which prohibits documenting animal abuse at agricultural operations. The plaintiffs contend that this agri-business law amounts to an unconstitutional attack on investigators' First Amendment rights.
The U.S. Constitution guarantees every citizen the right to speak out against abuse, even when committed by those in positions of power and privilege—and animals need us to exercise that right. Please, when animals are in danger, never be silent!
http://features.peta.org/never-be-silent/
Dog Finds A Tiny Kitten, Risks Everything To Save Her
This is just too sweet!
Animal control officers in Anderson, South Carolina, thought that a barking Shih-Tzu was stuck in a ravine. Turns out, she was there nursing and protecting a tiny abandoned kitten she had found. The dog and kitten were taken to the Anderson County P.A.W.S. shelter, where they remained inseparable and the dog continued to care for the kitten as one of her own. Eventually, the pair were taken to a foster home – together, of course.
. . . . . . . . . .
Thanks for reading this week's "Good News!" Join us every week and feel inspired!
Be sure to sign up for Care2's newsletter for some real news around the globe, to make a change, and to open up your mind to the Real World!
See that your actions count and get out there and do good! Be the Change!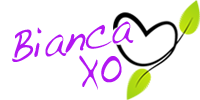 If you found this article to be helpful, please consider a small donation or visit
the shop
. Thank you for your love and support.