. . . . . . . . . .
Stop watching the News on T.V. filled with lies, propaganda, and made to make you feel helpless and afraid.
With all the negative news in the world, it's time to give you hope and inspiration. It's time to the weekly Good News!
. . . . . . . . . .
India Proposed to End Tests on Animals for Household Products and Their Ingredients!
After an extensive campaign by PETA India—which included appeals from high-profile politicians as well as lengthy discussions with a PETA India scientist—the Bureau of Indian Standards' Soaps and Other Surface Active Agents Sectional Committee proposed to end the use of animals in tests required for household products and their ingredients. The proposal was made during a recent meeting of the committee, on which PETA India Science Policy Adviser Dr. Chaitanya Koduri has a seat, and the final decision on a ban will be made by Dr. G.N. Singh, the Drugs Controller General of India, soon.
Victory! India Bans Shark Finning
In a move to protect the ocean's apex predators, India has announced a ban on the practice of shark finning that is being applauded around the world.
According to a report by the wildlife monitoring agency TRAFFIC, India is the world's second largest shark-catching nation behind Indonesia.
Now, fishermen who are found with detached fins could face up to seven years in prison under the assumption that any fins brought in alone are from a species who is protected under Schedule I of the Indian Wildlife (Protection) Act, even if they aren't.
The move was called for by the Humane Society International/India, in collaboration with one of India's biggest fishing communities, the Deep Sea Going Artisanal Fishermen, and was supported by the Animal Welfare Board of India and other conservation groups over concerns about the brutality of this trade and need to conserve shark species and protect them from unsustainable fishing practices.
McDonald's Unwraps New Meat-Free Menu – in Canada
This week, according to Canada's National Post, McDonald's is rolling out two new meatless options at participating locations nationwide: a Mediterranean McWrap and a Sante Fe McWrap. (Note: As listed on McDonald's website both wraps include cheese so request yours to be made dairy-free).
Why is McDonald's going meatless and touting this "delicious new way to get your veggies"? Simply put: consumer demand.
Police Officer Saves 100 Baby Sea Turtles From Certain Death
Florida police officer Derek Conley, from Sarasota, saved nearly 100 baby sea turtles when he gathered the newly hatched creatures from a hotel parking lot and street, put them in a cardboard box, and released them into the Gulf of Mexico.
Conley was on patrol at 1 a.m. on August 3, when he noticed a baby sea turtle crawling toward the front door of Sarasota's Lido Beach Resort. A passerby told him that he'd seen more hatchlings in the parking lot.
When he checked up, he saw that there were dozens more turtles swarming toward the hotel. He grabbed a cardboard box, and with the help of some of the hotel's guests, he gathered up the slow-moving creatures from the parking lot and surrounding streets, stopping the traffic a few times in the process.
Conley delivered the turtles back to the beach and across the water line, effectively saving their little lives.
New Mexico on the Verge of Marriage Equality
Now that one county clerk is issuing same-sex marriage licenses, is New Mexico state on the verge of legalizing marriage equality?
Doña Ana County Clerk Lynn Ellins began issuing same-sex marriage licenses last week based on the fact that New Mexico's marriage laws are gender neutral and therefore, even without explicit recognition of same-sex couples, would appear to allow for equal marriage rights.
Reports ABC:
Ellins said he had carefully read state laws and concluded the "state's marriage statutes are gender neutral and do not expressly prohibit Doña Ana County from issuing marriage licenses to same-gender couples."
Ellins, however, said "any further denial of marriage licenses to these couples violates the United States and New Mexico Constitution and the New Mexico Human Rights Act."
Pastor Who Helped Create "Kill the Gays" Bill Charged with Crimes Against Humanity
Scott Lively, pastor and head of Abiding Truth Ministries, has made warning of the dangers of homosexuality a primary focus of his ministry. He has done so much damage to the LGBT community, with talks and actions in Uganda which led to the Kill the Gays Bill. The Kill the Gays bill has been circulated multiple times, most recently in February of 2013. It's still awaiting passage in parliament.
In March of 2012, the Center for Constitution Rights filed a federal lawsuit against Scott Lively and his current organization, Abiding Truth Ministries. The lawsuit was filed on behalf of Sexual Minorities Uganda (SMUG), a non-profit umbrella organization for LGBT advocacy groups in Uganda. In their complaint, Sexual Minorities Uganda seek a judgment declaring Lively's actions illegal, in violation of international law, and in violation of their fundamental human rights.
While this is just the beginning, they are one step closer to the justice they desire and at least Lively will become accountable for his crimes.
. . . . . . . . . .
Thanks for reading this week's "Good News!" Join us every week and feel inspired!
Be sure to sign up for Care2's newsletter for some real news around the globe, to make a change, and to open up your mind to the Real World!
See that your actions count and get out there and do good! Be the Change!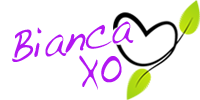 If you found this article to be helpful, please consider a small donation or visit
the shop
. Thank you for your love and support.