. . . . . . . . . .
Stop watching the News on T.V. filled with lies, propaganda, and made to make you feel helpless and afraid.
With all the negative news in the world, it's time to give you hope and inspiration. It's time to the weekly Good News!
. . . . . . . . . .
Pup Struggling to Stay Afloat Saved by Commuter on Boat
Thanks to some five windsurfers and a man who makes his daily commute to work in a motorized rubber boat, a waterlogged dog was rescued from the waters of the San Francisco Bay.
Woman Trucks in Food to Save African Herds from Starvation
Very low rainfall has created a localized drought along this section of the river and essential grasses are nearly gone now. The vegetation isn't expected to return until December, so conservationist Karen Paolillo, who lives at Turgwe River at the Save Valley Conservancy in Zimbabwe, is trying to make a difference. Karen has already done so much for animals with the Turgwe Hippo Trust she formed nearly 20 years ago; the land is also home to thousands of lions, wildebeest, buffalo, elephants and more in the 3,000 square kilometer refuge. Now she is trying to do more but needs help:
The Harmony Fund, a small charity devoted to helping 'underdog' animal rescue teams across the planet, has set up a platform for people to help keep the animals alive during this drought. To learn more or to get involved,
click here
.
Victory! Puget Sound's Orcas Will Stay Protected
Following a legal battle about whether or not to remove a group of orca whales from the endangered species list, the National Oceanic and Atmospheric Administration (NOAA) has announced they will be keeping their protection.
This good news could also play a role that will impact Lolita, the lone orca who is currently at the Miami Seaquarium. She is a member of the L pod who was taken from the wild decades ago and currently has advocates fighting to have endangered species protection as a southern resident extended to her.
Victory! 18 Belugas Escape Aquarium Life
Anti-captivity activists got some good news this month when the National Oceanic and Atmospheric Administration (NOAA) announced that it would be denying the Georgia Aquarium's application for a permit to import 18 beluga whales from Russia for public display.
The application to import these whales marked the first request in 20 years from a facility in the U.S. to import wild caught marine mammals for public display. The belugas in question were captured in 2006 and 2011 and are currently being held at the Utrish Marine Mammal Research Station on Russia's Black Sea Coast. Their advocates are now calling for Russia to allow a team of scientists to evaluate their health and rehabilitate them for release into the wild.
More than 1,100 Elephant Tusks Uncovered in Major Wildlife Crime Bust
Two tons of endangered species body parts—including 1,120 ivory tusks, 13 rhino horns and five leopard skins—were uncovered by Hong Kong customs on August 6. The contraband was found in 21 crates hidden inside shipping containers arriving from Nigeria.
Under new operational procedures agreed at CITES last March, any ivory seizure over 1,100 pounds must undergo a forensic examination to provide insights into its geographic origin and help shed light on who is orchestrating these large-scale ivory shipments.
Although no arrests have been made, Hong Kong's Endangered Species of Animals and Plants Ordinance legislates a maximum fine of more than $600,000 and two years in jail.
While this is good that the bust was made, there is still a long fight ahead to stop trafficking. WWF and TRAFFIC continue to fight the illegal trade of endangered species even as demand sky rockets in Asian countries like China and Vietnam, so please show some support and spread the word, and, of course, don't buy products with ivory or animal parts.
Success! California Transgender Students Gain Groundbreaking Rights
Excellent news for Care2 activists! On August 12, California became the first state in the nation to enact a law protecting transgender students, when Governor Jerry Brown signed Assembly Bill 1266 into law.
This is a huge thanks to the almost 6,000 Care2 members who signed their petition urging Governor Brown to end discrimination against transgender students in California schools.
This legislation also happens after 16-year-old Ashton Lee, from Manteca, California, brought his own petition with 6,000 signatures to Governor Brown's desk.
White House Announces the Return of Solar Panels
In 2010, the Obama administration pledged that it would show the president's commitment to renewable energy by putting solar panels on the White House. This week, Obama made good on the promise, as construction workers began putting the panels in place.
The installation will show the value of retrofitting older buildings — even historic ones — and creating more energy-efficient buildings. Go green energy!
Bystanders Rush to Help Dog Running Down the Freeway
On July 3rd, after becoming frightened by early fireworks, a terrified little dog ran through rush hour traffic, down busy streets, evading State Police and the Department of Transportation crews that have been attempting to corral him. Helicopters were following the story of this dog from above, broadcasting on the news. As the dog continued its desperate terrified dash, a group of Good Samaritans came to the rescue when they realized the dog was nearby. Thanks to that group of wonderful people who wanted to help, the dog was finally circled and grab the now terrified, injured and extremely dehydrated little dog.
The dog was brought to the animal hospital and taken care of and the veterinary and his wife decided to adopt him and give him a good home.
. . . . . . . . . .
Thanks for reading this week's "Good News!" Join us every week and feel inspired!
Be sure to sign up for Care2's newsletter for some real news around the globe, to make a change, and to open up your mind to the Real World!
See that your actions count and get out there and do good! Be the Change!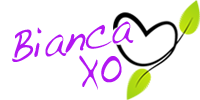 If you found this article to be helpful, please consider a small donation or visit
the shop
. Thank you for your love and support.