. . . . . . . . . .
Stop watching the News on T.V. filled with lies, propaganda, and made to make you feel helpless and afraid.
With all the negative news in the world, it's time to give you hope and inspiration. It's time to the weekly Good News!
. . . . . . . . . .
Lots of amazing news for animals this week!!
25 Cows Find Happiness at their new Sanctuary Home!
Twenty five cows destined for the slaughter house were freed, after having spent their lives in the dairy industry. The only life they knew was a life in which they could not move and never saw daylight, until they arrived at the shelter. Watch the video and their reaction to their new found freedom. Don't miss the reaction of these animals when they see freedom, thanks to this group of owners who have created another very different kind of luck. The video made me all teary to see how happy these cows are getting to be free and prance and play!
Baby Chimp Rescued
For a baby chimpanzee in the African rainforest, the world is only as big as a mother's arms. So when that mother is suddenly taken, there's a massive rush to fill the void.
The Institut Congolais pour la Conservation de la Nature, United Nations Great Apes Survival Partnership and MONUSCO peacekeeping forces all had a hand in one such rescue of a two-year-old female chimpanzee Beni, named after the town in which she had been kept in captivity. It is believed that Beni's mother was killed by bushmeat hunters and she was being kept illegally as a pet by a local family.
Over 200 Animals Rescued From Shocking Conditions In Texas
More than 200 animals were rescued from deplorable conditions in a residence in Texas on July 25. This person was hoarding animals for unknown reasons in filthy conditions. Thankfully, after receiving a complaint of suspected animal cruelty, the SPCA of Texas was able to step in. The SPCA took custody of a total of 221 animals from a property in Kaufman County, near Dallas: 166 rabbits, 36 guinea pigs, 12 goats, five cats, one dog and one bull.
At least in this case, the SPCA has hopefully ensured a happy ending for these animals.
Success! Deadly Dog Camp Raided, Animals Rescued
Last week, Care2 brought you the tragic story of a deadly dog camp in Sky Valley, near Palm Springs, California. The camp had been there for years, with local residents desperately concerned, but unable to get it shut down.
Well, on July 25, four Animal Control trucks, six SUVs and one white van stormed the remote desert property, and rescued the ten Queensland Heeler dogs that they found there. The dogs are now in protective custody in a non-public area at one of the county's shelters.
The owner of this camp, Mary Bernadette Schwenn, was arrested at the Indio branch of the Riverside County Law Library last week and charged with 10 counts of felony animal cruelty and 20 other misdemeanor charges relating to the improper care of animals. She was taken to the Larson Justice Center jail in Indio, CA, and her bail was set at $50,000. She could face a sentence ranging from probation to nine years in custody if convicted.
This is thanks to the almost 40,000 Care2 members who signed the petition asking Riverside County Supervisor John J. Benoit to close the deadly dog camp. Your actions, along with pressure from many local residents, finally persuaded Benoit that he needed to take action.
Animal Place Rescues 3,000 Hens from Egg Farm
On July 29th and 30th, Animal Place rescued 3,000 hens from a caged "egg-laying" hen farm. 2,000 hens went to our Grass Valley sanctuary and 1,000 to our Vacaville adoption center.
And if you cannot donate or volunteer, you can do something else - go egg-free, go vegan. :)
Victory! Etsy Bans Endangered Animal Products
Etsy, the popular online marketplace for handmade and vintage goods, has updated its policies to crack down on sales of items made from endangered animals.
Earlier this spring, the Snow Leopard Trust raised concerns about illegal listings for products made with endangered animal parts, which were spurred by an item that was listed as "genuine real snow leopard fur." After attempting to have their concerns heard by Etsy, they created a Care2 petition that has since gathered more than 33,000 signatures.
It appears to have gotten the company's attention. According to the Snow Leopard Trust, following the petition's creation Etsy's CEO Chad Dickerson reached out to the organization to let them know they were working on the issue. Last week the company announced a formal policy change banning the sale of items made from endangered species which will apply to sellers around the globe, with the exception of Native Alaskans.
Victory – North Carolina Ag Gag Bill Fails this Session!
IDA teamed up with animal advocates like you and other animal protection organizations to convince North Carolina's legislature to oppose Senate Bill 648, the state's proposed "ag gag" bill. Ag gag bills seek to criminalize individuals who document animal abuse in slaughterhouses and on factory farms. Without the evidence that undercover video provides, the worst abuses committed by the factory farming industry would go unseen and unpunished.
Thanks to you the North Carolina legislature ended this session without passing its version of the ag gag bill.
Organizations Worldwide Join Empty the Tanks Protests
On Saturday In Defense of Animals (IDA), Sea Shepherd Conservation Society, Save Japan Dolphins, Direct Action Everywhere, and many other animal protection organizations came together for worldwide simultaneous protests as part of the Empty the Tanks Day of Action (to protest marine animals in captivity). There were a total of twenty-four events in twelve countries.
These events coincided with the U.S. opening of the new documentary film, Blackfish, which focuses on the 2010 death of SeaWorld trainer Dawn Brancheau who was killed by an orca imprisoned at SeaWorld in Orlando.
14-Year-Old Girl Defends Women's Rights
The Texas legislature waged a new front in the war on women the past couple of months by introducing an extreme anti-abortion bill under the pretenses of protecting women's health. Of course, it does the exact opposite, but it didn't stop them from passing it into law earlier this month.
There was tremendous opposition, so much that the first attempt to pass it was shut down by an amazing display of democracy in action, which included filibusters by a senator and citizens.
Billy Joe Cain and his wife showed up to protest this latest assault on women's reproductive health. They also brought their 14-year-old daughter, Tuesday, seeing it as part of their parental duty to continually educate her on how the world works. The Cain family joined more than 10,000 people in Austin for several days to express their outrage. Tuesday decided to make a sign to add her voice to all the others.
As a result of the sign Tuesday made she and her family were met by the rudest and most shameful backlash, with adults screaming and calling the 14-year-old a whore. As a response to all the negativity, Tuesday's father was right there defending her and Tuesday, as well, wrote a well worded response.
I think it's great that parents are teaching their child about women's right and that she has been brave enough and strong enough to be a positive wonderful force. Let's hear it for more women (and people in general) speaking up and being smart.
Lawmakers Propose Bill To Prevent Rapists From Claiming Child Custody
(I can't believe this isn't already law!)
On Thursday, a bipartisan group of lawmakers led by Rep. Debbie Wasserman Schultz (D-FL) held a press conference to explain their recently-introduced legislation designed to help rape survivors maintain full custody rights over their children. The lawmakers were joined by Shauna Prewitt, a rape survivor and victims' rights advocate who was forced to endure the type of custody battle with her rapist that the bill seeks to prevent.
The Rape Survivor Child Custody Act would provide funding incentives to states that have laws allowing mothers of children conceived through rape to "seek court-ordered termination of the parental rights of her rapist." These states would receive federal grant funding for programs authorized under the federal Violence Against Women Act (VAWA).
. . . . . . . . . .
Thanks for reading this week's "Good News!" Join us every week and feel inspired!
Be sure to sign up for Care2's newsletter for some real news around the globe, to make a change, and to open up your mind to the Real World!
See that your actions count and get out there and do good! Be the Change!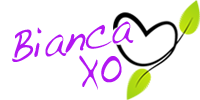 If you found this article to be helpful, please consider a small donation or visit
the shop
. Thank you for your love and support.