It's Zucchini season and this year our garden is brimming with them for the first time. We actually can't keep up! So, obviously, it's time for some fun zucchini recipes. ;)
This recipe is super easy to make and delicious. It takes a little time but takes very little effort. Perfect! :)
This makes a perfect summer meal, or a great side dish!
Stuffed Zucchini
1 large Zucchini (or a few smaller ones)
1 cup Red Lentils
2 cups Water
1 tbsp Miso (veggie stock works too)
2 Garlic cloves, minced
2 Tbsp Nurtitional Yeast
1/2 tsp ground Oregano
1/2 tsp Black Pepper
1/2 tsp Salt
Daiya cheese (optional/ or other vegan cheese)
Preheat oven to 350° F.
Cut the Zucchini lengthwise. Using a teaspoon, scoop out the centres (seeds and soft centre)--save the scooped out portion. Place the zucchini halves into a large shallow baking dish.
In a medium saucepan, cook the red lentils in water for about 20 minutes. Chop the scooped out zucchini and add it to the pot along with the miso and spices; cook another 5-10 minutes until the lentils are fully cooked through.
Spoon the lentil mixture into the hollowed out centres of the zucchini halves. Top with daiya cheese (optional).
Bake in the oven for 30-45 minutes (cooking time will depend on the size of your zucchini--so check it at about the 30 minute mark by poking it with a fork--it should still be firm but not so firm that it's still hard).
Serve and enjoy! Makes 4 servings.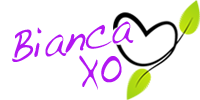 If you found this article to be helpful, please consider a small donation or visit
the shop
. Thank you for your love and support.