. . . . . . . . . .
Stop watching the News on T.V. filled with lies, propaganda, and made to make you feel helpless and afraid.
With all the negative news in the world, it's time to give you hope and inspiration. It's time to the weekly Good News!
. . . . . . . . . .
Horses Get Lifesaving Reprieve from Slaughter in the United States
Plans to start slaughtering horses have been put on hold thanks to a federal judge who stopped companies in New Mexico and Iowa from opening up shop this week.
U.S. District Judge Christina Armijo issued a restraining order in a lawsuit brought by several organizations (The Humane Society of the United States, Front Range Equine Rescue, Marin Humane Society, Horses for Life Foundation, Return to Freedom) and five individuals, alleging that the U.S. Department of Agriculture (USDA) failed to complete the proper environmental studies before issuing permits that would allow slaughterhouses to operate.
Investigations and proper assessment must still happen before the slaughterhouses can be moved forwards.
Success! Philippine Airlines Stops Trafficking Primates
After a vigorous PETA campaign, the airline has agreed to stop shipping monkeys to laboratories to be tortured in cruel and deadly animal tests.
Victory! Cruel Chicken Factory Farm Scrapped
Thousands of you wrote to Worcestershire Council opposing plans for an intensive broiler chicken farm. Your voices were heard! The application has been withdrawn, saving 80,000 birds from misery.
Chipotle's New Vegan Sofritas Takes Off!
Never underestimate the power of good vegan food. After introducing "Sofritas"--a tofu option braised with chipotle chilies, roasted poblanos, and a blend of aromatic spices--to its menu at just seven northern California locations a few months ago, restaurant chain Chipotle plans to expand it statewide due to its wild popularity. According to Steve Ells, Chipotle's founder and co-CEO, additional markets are also being considered. The chain currently has over 1,400 locations in the United States.
While I don't generally support fast-food in general, any step towards increasing vegan options is a good one! :)
Thousands of Minks Freed from Idaho Fur Farm
2,400 minks who had spent their lives in dark cages felt grass and went swimming for the first time on July 28th. Then they bounded off into their new lives of freedom, according to the people who broke into the farm and opened their cages.
The animals were breeding stock at an Idaho mink farm, living solely to create more minks who would suffer and die for human vanity. They were released by an anonymous group, according to a communique published by Earth First! Newswire.
Facebook Helps Domestic Violence Survivors Protect Their Privacy
Sounds like Facebook finally has done something right…
Facebook has teamed up with the National Network to End Domestic Violence (NNEDV) to help survivors of domestic violence better navigate the social media site's privacy and safety features. The company has released a guide to these account settings intended to teach Facebook users how to manage their online profiles without encountering someone who has abused them in the past, as well as how to easily report someone who is using the site to threaten or stalk them.
The End of Environment-Destroying Fertilizers Could Be Near
Research breakthroughs have been pretty great for Mother Earth lately: We're on the cusp of treating polluted water with little more than apple and tomato peels, and now Professor Edward Cocking from the University of Nottingham has created a new technology which may soon bring the end of environment destroying fertilizers.
The new technology, known as N-Fix, puts nitrogen-fixing bacteria into the cells of plant roots. With this bacteria, plants are then able to fix and hold nitrogen from the atmosphere, rather than just from the soil (where we must use harmful synthetic nitrogen fertilizers).
This method of nitrogen absorption can provide a plant with almost all of its nitrogen requirements, making nitrogen-rich fertilizer redundant. The possible implications for agriculture – and the entire food system – are huge.
Success! Animal Dissection No Longer Required for Connecticut Students
Dissection in schools (and everywhere else) should have gone the way of the dodo long ago. Yet many pigs, frogs, rabbits, cats and other animals are still sacrificed each year in the name of science at those institutions that hold on to this arcane and inhumane practice, even though advanced modeling techniques are making humane alternatives to dissection easy, cost-effective and highly educational. However, all that is changing in Connecticut, thanks to the successful passage of a law mandating schools to allow students to opt out of dissection and related curricular activities.
Fewer than half of US states currently have such legislation, leaving many students without legal protection or recourse if they want to refuse dissection. With biology a required part of the curriculum, such students may be effectively forced to participate in something they find unethical, distasteful and upsetting. Youth in the United States often have limited civil rights in school environments, and this is a powerful example of such limits. No student should be faced with the choice between failing a course and engaging in a morally repugnant lesson plan, yet many students across the country do just that when they take biology courses.
For Connecticut students, this represents a major victory, but it represents more than that for the country at large. As more and more states take on such laws and signal that they want dissection-free options for their students, it puts pressure on those that don't have such protections to consider adopting them. Animal activists can use such legislation to create models for use in other states and to pressure officials who are resistant to the idea of offering dissection alternatives.
3 Adorable Animal Rescues Caught on Tape
Click through to check them all and smile :)
. . . . . . . . . .
Thanks for reading this week's "Good News!" Join us every week and feel inspired!
Be sure to sign up for Care2's newsletter for some real news around the globe, to make a change, and to open up your mind to the Real World!
See that your actions count and get out there and do good! Be the Change!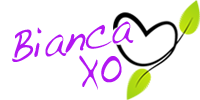 If you found this article to be helpful, please consider a small donation or visit
the shop
. Thank you for your love and support.