"I started doing this because I've never felt more beautiful then when I put my first wig on! & now I want others to feel the same way I did."
~Cristina
(Owner, Maker, Designer, Model of ExandOh)
Alright, Loves, today I have a lovely etsy shop to share with you that is so colourful and exciting that I think I need to warn you to hold onto your seats. Are you sitting comfortably? Good, on to the awesomeness of
ExandOh
!
To start, you may already know that I generally promote not dying your own hair--I've written articles in the past about "
not wanting to die to be beautiful
" due to the
highly carcinogenic chemicals in hair dyes
if you're breathing it in and bleaching and dyeing it into your lovely natural hair (and your poor poor head). But colourful hair is so ridiculously fun so it's hard to resist the urge to indulge and do it anyway. Well, I have another, less permanent, solution for you: wigs!!!
As I said, I love colourful hair. Just Love it! So when I finally decided to take the plunge and get my first wig I was ecstatic. Before this moment the only wigs I'd worn were for halloween--which is super fun too--so this was an exciting new venture in my mind. Why had I not thought of this sooner?
As usual, I had high standards. I wanted something that was made with quality, made to last, and handmade. And, of course, I wanted to support a small business as well, and etsy just seemed the logical place to turn to. I'd favourited
ExandOh's etsy shop
a while back when a friend of mine posted a photo of her wearing this gorgeous red wig on instagram. When I saw how real the wig looked (I had NO idea it was a wig and neither did anyone else who had left her comments), I decided immediately that I wanted one for myself.
ExandOh's selection of styles, lengths, and colours is, simply put, astounding! To be put into other words would involve a lot of ecstatic exclamations that probably can't actually be put into actual words, so we'll stick with astounding. It took me forever to choose one, and the only thing that narrowed it down for me was that I'd always wanted pink hair but had never dyed it that colour before I had stopped dying my hair for good a couple years ago. Still, there were so many options and shades, and all as equally as wonderful as the next.
Anyway, I don't think I have to say at this point how much I love ExandOh's wigs. When I received my lovely and pretty
pink wig
I was ecstatic. It fits like a charm, is super comfortable to wear and stays in place beautifully. Whenever I wear it I get a million compliments -- plus no one can tell it's not my real hair! A girl at my favourite coffee shop (they all know me there by now) loved it so much that she actually called her coworker to tell her that I was in the shop and that she needed to see it because she thought it was that fantastic. I don't think compliments get much deeper than that!
[love my ExandOh wig!!]
Cristina, the lovely lady who runs the shop, is simply a doll and works so hard to please her customers. I was very impressed and deeply grateful for her communication and ease with the purchase. The neat part, as well, is that her shop started with a wig made for herself that made her feel great about the way she looked and made her want to pass on that same feeling of joy to others. ExandOh was created with passion and love, so you know you're shopping in the right place.
ExandOh's wigs are made up of High Quality Synthetic Fiber, most of which are low heat resistant which allows you to style them as you wish. They also use 100% Human Hair and Human Synthetic Blends--all of these fibers create a very natural looking hairpiece that you can wear anytime. They redesign, reconstruct and hand alter their pieces to create unique and beautiful wigs for you to enjoy!
So, if you're like me and have been dying (no pun intended) to get that colourful hair but don't want to subject your poor head to the chemicals and destruction of hair dying, then here's your solution! You can get the beautiful effects of dying your natural hair but never actually do it; plus you can switch it up as often as you'd like and be a red head one week and a brunette the next!
ExandOh also do custom work to make your dream hairstyle become a reality! Plus, halloween is coming up quite quickly so now is the perfect time to indulge and get your perfect wig for that perfect costume. These wigs are also super fun during festival season and, well, pretty much any time anywhere, you don't really need an excuse to wear one--they are that amazing and comfortable!
So go check out ExandOh's shop -- you'll be very glad you did!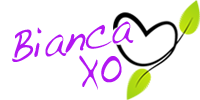 If you found this article to be helpful, please consider a small donation or visit
the shop
. Thank you for your love and support.