. . . . . . . . . .
We're taking back Mondays!!!
"Motivational Mondays" are fabulous tips to get you excited and pumped for the week!
Feeling low? Moody? Down on life? Well, that's what these posts are for! Time to feel awesome again and get some Positivity rolling! Just because it's Monday doesn't mean you can't have fun, smile, and enjoy Today! Apply these tips to your week and try to tell me that you don't start to see an improvement in your life! ;)
It's all about You! Change your perception, change your attitude, love your life! xo
. . . . . . . . . .
Hey! Sorry Loves, I've been camping over the long weekend and am rather exhausted ;p Soooo, this Motivational Monday we're going to do something a little different…
Below are your set of rules for the week. So, it is your job to apply them as much as possible. Make them your desktop photo, or your phone's background image, or plaster them somewhere in your room, basically anywhere that you will see and read them often this week. That's your homework. And then next Monday I would love to hear how your week went by applying these rules! Come back and leave a comment on this post. :)
Happy Happy Monday!!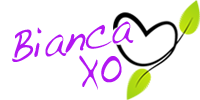 If you found this article to be helpful, please consider a small donation or visit
the shop
. Thank you for your love and support.