So, I was hungry for a snack the other day and had been wanting to make some "bliss balls" for some time. I'd never really looked up a recipe, and decided to just throw together whatever I had on hand. As it turned out, these were amazing and like heaven in my mouth. The texture is a little sticky to eat but totally amazing.
vegan / gluten free/ sugar-free /raw

Bliss Ball Protein Bites
1/2 cup Walnuts
1/2 cup Dates
2 heaped Tbsp ground Flaxseed
2 Tbsp Hemp Seeds
2 heaped Tbsp Sunflower Seed Butter
1 scoop Chocolate Vega
1 Tbsp Maca
1 Tbsp Agave
2 Tbsp Shredded Coconut
In a blender or food processor*, pulse the walnuts until grounded, but not quite a flour.
Add the rest of the ingredients, except the dates and coconut, and pulse until well combined.
Add the dates and pulse until you have a sticky mixture.
Pulse in the coconut shreds so it's just mixed.
Form into balls.
Serve immediately or refrigerate a couple hours or overnight to harden them out a bit.
Double up or triple the recipe to make more!
Voila!
*I used my blendtec blender and these took a matter of seconds (literally!) to make. If you have a food processor or regular blender it can take several minutes for the nuts and dates to break down, but totally worth the wait!
I can't wait to experiment with more flavours and play around with the texture more--and maybe the appearance to make them look prettier. ;) But as they are, they absolutely heavenly! Like little balls of nutella! How amazing is that?!
Enjoy!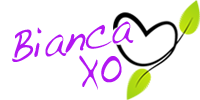 If you found this article to be helpful, please consider a small donation or visit
the shop
. Thank you for your love and support.