It's that time of year again! Time for the pre-orders for Hoodies, Sweaters, and Long-sleeves!!! ^_^
I do these a couple times throughout the fall, winter, and spring. If you want to get your cozy sweater then you must pre-order as I don't tend to get extras to customize, so don't miss out! ;)
Sooo, details...
Pre-Orders:
These are sooo comfy and cozy! And are all eco-friendly. There are lots of colours to choose from, size options, and, of course, you can choose from all of ReLove Plan.et's cute character artwork.
ORDERING
You can place your order through Etsy, or you can email (alter_eco@hotmail.com) with your
Order Selection
(choose from the "Order Options" in the etsy listings) -- ordering through paypal invoice instead of etsy means you get a 10% discount. :)
Hope you're all having a lovely summer still and are looking forward to a cozy fall!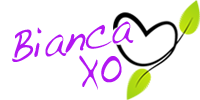 If you found this article to be helpful, please consider a small donation or visit
the shop
. Thank you for your love and support.