. . . . . . . . . .
Stop watching the News on T.V. filled with lies, propaganda, and made to make you feel helpless and afraid.
With all the negative news in the world, it's time to give you hope and inspiration. It's time to the weekly Good News!
. . . . . . . . . .
Wild Animals Saved From Entertainment Industry in West Hollywood
This week the West Hollywood City Council took another progressive stand for animals with a vote to ban the use of wild and exotic species in commercial displays and performances.
The goals of the ban, which was initiated by Councilmen Jeffrey Prang and John Duran, are to protect wild and exotic animals from cruel and inhumane treatment at the hands of caretakers, in addition to protecting the public from potential hazards that come with being in proximity to these animals.
The ban includes circus acts, rides, trade shows, carnivals, parades, races or similar events, where wild or exotic animals are "required to perform tricks, fight, or participate as accomplishments in performances for the entertainment, amusement or benefit of an audience."
The list of animals includes more than a dozen species, including some obvious candidates like elephants, chimpanzees and bears, but it also extends to a number of others, including raccoons, sloths, armadillos and ostriches.
Family Saves 7 Giant Puppies Marked to Die for Possible Ringworm
Please check out this completely inspiring and heart-warming story of a woman who saved these puppies!
U.S. Blocks Import of Wild-Caught Belugas
The National Marine Fisheries Service has denied a permit -- opposed by NRDC -- that would have allowed the Georgia Aquarium to import 18 wild-caught belugas from Russia for public display purposes at aquaria around the country. We applaud the decision since Russia's wild beluga population is still recovering after being hunted nearly to extinction in the 1960s.
Hong Kong Has Started to Ban Shark Fins
Hong Kong, the world's biggest trade hub for shark fin, has announced that the traditional Chinese delicacy will no longer be served at official banquets. Given that about 80 percent of shark fin products pass through Hong Kong from 100 different countries, the government's decision could have far-reaching ramifications.
BREAKING NEWS for BC and Going GE Free!
In an unprecedented step, the Union of BC Municipalities (UBCM), at their Annual General Meeting in Vancouver, passed a resolution "that UBCM ask the British Columbia government to legislate the prohibition of importing, exporting and growing plants and seeds containing genetically engineered DNA, and raising GE animals within BC, and to declare, through legislation, that BC is a GE Free area in respect to all plant and animal species." BC you rock!
Read:
VICTORY! Anglo American Abandons the Catastrophic Pebble Mine
This week, British mining giant Anglo American, the lead company behind the potentially catastrophic Pebble Mine, announced that it was throwing in the towel on the project immediately.
This is spectacular, game-changing news for our long, hard-fought campaign against a mega-mine that threatens to destroy an American natural treasure: Alaska's beautiful Bristol Bay.
A huge thank you to all the Care2 members who signed petitions urging Anglo American to abandon the project. It takes a lot for a hard-nosed company like Anglo American to change its mind so this is a huge step forwards for activism everywhere!
Step Forward: EPA Announcement on 2013 Proposed Carbon Pollution Standard for New Power Plants
Today's announcement by EPA Administrator Gina McCarthy is an important step forward for our nation and our planet. From now on, future coal- and gas-fired power plants must take responsibility for their global warming pollution by reducing or capturing their overall emissions.
This is a critical achievement for President Barack Obama and his administration. In the face of an intransigent and inactive Congress, the President has made halting the climate crisis a priority. The policies announced today, combined with the rest of the President's Climate Action Plan, will put us on the path toward solving the climate crisis.
Whole Foods Tosses Out Mayo to Make Room for a Cruelty-Free Alternative
Starting this week, select Whole Foods stores in California will be phasing out mayo and introducing a vegan-friendly product in their prepared food sections from Hampton Creek Foods called Just Mayo.
The Food and Agriculture Organization estimates that food production will need to increase by 70 percent by then to feed the world. At that level, cutting chickens out of the equation could streamline food production and help curb some of the problems caused by animal agriculture, which is one of the reasons the company has attracted the support of well-known funders including Bill Gates and PayPal co-founder Peter Thiel.
Armed with a team of scientists, food industry experts and chefs, the company has developed plant-based, soy and gluten-free alternatives called Beyond Eggs and Just Mayo – products that are a win for both us and animals and can be sustainably produced at a lower cost. Made from about a dozen plants, including peas, sorghum and a type of bean, the results are just as versatile as the real thing. As for how they taste, reviewers seem thus far impressed.
Finland's People Make the Government Reconsider Same-Sex Marriage
Finland's lawmakers will reconsider the issue of marriage equality after a public campaign garnered the highest number of petition signatures for a citizen's initiative in the country's history.
The petition needed only 50,000 signatures to prompt parliament to consider the initiative. It in fact secured more than 100,000 on its first day when it debuted in March, and as of writing has more than 164,000 signatures in favor of marriage equality.
This grassroots effort to have parliament reconsider marriage equality comes after the Finish Parliament's Legal Affairs Committee decided in February and by a narrow majority vote of 9-8 that it would not advance a bill to legalize same-sex marriage.
This is the first time in marriage equality's modern history that a country's lawmakers have been petitioned by such a sizable proportion of the national electorate and urged through a public initiative to (again) consider making marriage equality law.
Nobel Laureates Denounce Keystone XL
NRDC and our partners ran a full-page ad in The Washington Post that featured a letter from ten Nobel Peace Prize winners, calling on President Obama to reject the Keystone XL tar sands pipeline and lead the way beyond dirty oil.
Maine Activists Don't Want Tar Sands Under Their Feet
It's on in Portland, Maine, where activists have successfully organized to get an anti-tar sands ordinance on the November ballot. Members of Protect South Portland are rallying together in an attempt to keep tar sands out of their city by cutting it off at the head, making it impossible for major oil companies to transport and process this controversial oil product within their city. The results of their organizing could prove explosive not just for Maine, but for the Northeast and the rest of the country.
Summing up Victories on Change.org:
From Change.org: "It's been an incredible summer on Change.org in Canada and around the world. As more and more people discover the simple power of online petitions, we've seen over 700 campaigns win on Change.org this summer alone. Even the staff at Change.org are overwhelmed!
This last week of summer we thought we'd catch you up on a few of the season's most popular victories…"
One-year-old Mackenzie receives sight-saving treatment
Whitby parents, Heather and Matt Graham, are relieved to receive coverage for surgery to save their son's sight! Mackenzie was diagnosed with Norrie's Disease, a rare disorder causing blindness. Worse, the Ontario Health Insurance Plan (OHIP) repeatedly refused to provide coverage for treatments that the family couldn't afford. But, after 1,484 people signed their petition and their story was featured in the Toronto Sun, the Ontario Ministry of Health called to say that Mackenzie's treatments would be covered!
Women will not be "erased" from British Banknotes
British women like Caroline Criado-Perez are proud to have successfully convinced the Bank of England to keep women on British banknotes! When Caroline learned that Sir Winston Churchill would replace Elizabeth Fry on the five-pound note, she was outraged. Other than the Queen, no British women would be left on the bills. After 35,000 people signed Caroline's petition, the Bank of England acquiesced and agreed to feature Jane Austen on the ten-pound note.
Afghan interpreter on Taliban "kill-list" is saved
Janis Shinwari and his family will no longer live in fear of taliban reprisal! Janis was an interpreter for US forces in Afghanistan, but like many interpreters working with the US army he became a target of Taliban violence. Two years after applying for a US visa Janis was still waiting. US army veteran, Matt Zeller, who had worked with Janis, started a petition asking the US State Department and the US Embassy in Kabul to save Janis's life by granting him a visa. 100,000 signatures later, Janis has now received his visa and will soon be safe with his family in Washington, DC.
Police officer James Forcillo is charged in Sammy Yatim's tragic death
Those who knew Sammy Yatim were comforted to learn that some justice had been won for the 17-year-old. Sammy's tragic death at the hands of police shocked Canadians. Fearing that the officer who shot Sammy nine times would not be held accountable, prominent political activist and commentator, Tarek Fatah started a petition asking the Special Investigations Unit to lay charges. In August, after 40,000 signed Tarek's petition and rallies were held across Toronto, the SIU charged Officer James Forcillo with second-degree murder.
Middle Earth is saved
This summer, New Zealanders celebrated the protection of Milford Sound, which played the part of Middle Earth in the Lord of the Rings movies. Over 30,000 signed a petition against the construction of a massive, environmentally destructive tunnel through the area, and in July, New Zealand's Conservation Minister rejected the plan to build the tunnel!
Air Canada will be forced to better treat customers
Air Canada passengers everywhere are pleased to learn that they will be paid up to $800 if bumped from an oversold flight. Previously, bumped passengers were given $100. Passenger rights advocate Jeremy Cooperstock started a 34,000 signature petition asking Air Canada to provide greater compensation based on the amount of time until the next flight. In August, the Canadian Transportation Agency announced that yes, Air Canada would have to pay higher compensation to inconvenienced customers!
Over 700 victories big and small were won on Change.org this summer -- that's 700 people who made a real difference by empowering and inspiring millions of supporters. Why not join them? The first step toward winning the change you want to see is easy.
Click here to start your petition
.
. . . . . . . . . .
Thanks for reading this week's "Good News!" Join us every week and feel inspired!
Be sure to sign up for Care2's newsletter for some real news around the globe, to make a change, and to open up your mind to the Real World!
See that your actions count and get out there and do good! Be the Change!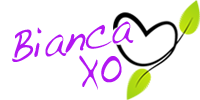 If you found this article to be helpful, please consider a small donation or visit
the shop
. Thank you for your love and support.