The husband and I went on a lovely hike the other day and we just so happened to stumble across our first lobster mushroom! Now, normally, mushroom picking scares me--what with the high possibility that you're dealing with poisonous mushrooms--but, fortunately, Cory had his iPhone handy (thank you technology) and we were able to google search lobster mushrooms. They have no poisonous look-a-likes, and unlike many mushrooms, they are very easy to identify. So we picked our very first ever wild mushroom. On the way back down from the hike (now that we were looking), we found a few more. How exciting!
So we had several mushrooms, meaning it was time for a new recipe!
While this recipe will be delicious with any mushrooms, lobster mushrooms really pack the extra incredible flavour--so if you can go wildcrafting or find some locally, I highly recommend it!
Creamy Lobster Mushroom Pasta
Enough Linguini Pasta for 2!
1 large Lobster Mushroom (or two smaller ones), chopped and diced
2 cloves Garlic, minced
2 Tbsp Olive Oil (+ 1 Tbsp)
1 heaped tsp Miso
1 1/2 Tbsp Balsamic Vinegar
1/2 Tbsp Tamari
1 tsp (just under) Salt
dash Garlic Salt
dash of Black Pepper
3 Tbsp Rice Flour (or any other flour)
2 cups Water
1/4 cup Vegan Cream Cheese (I used Follow Your Heart brand)
Handful of Spinach
Bring a large pot of water to a boil, and cook the pasta according to instructions on package. (depending how long your pasta takes to cook, start cooking accordingly ;))
Sauté the Mushroom and Garlic in oil for several minutes on medium-high heat -- the mushrooms will release a lot of water, so wait for some of the water to reduce so that they can sauté for a few minutes.
Add the vinegar and tamari and sauté another several minutes.
Add the rice flour and that last Tbsp of Oil, and sauté for a minute. Add the miso, salt and spices, and slowly add water; increasing the heat a little and cook until the sauce boils and thickens, stirring fairly frequently. This usually takes about ten minutes for the sauce to fully thicken up.
Once the sauce has thickened, add the cream cheese and spinach, and continue to stir until fully melted and blended.
Add more water if needed. Taste-test to see if it needs more salt or pepper.
Pour the sauce over the pasta and enjoy!
Makes 2 servings.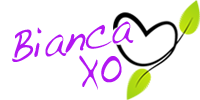 If you found this article to be helpful, please consider a small donation or visit
the shop
. Thank you for your love and support.