Remember when everyone was wearing feather earrings? Oh wait, people are still doing that… well, I have something far more awesome to share with you than cruel feather earrings! I introduce to you;
Rose Pedals Jewelry
!
Okay, so first off,
Rose Pedals Jewelry
makes the prettiest, spunkiest, just plain awesomest, faux-feather earrings I've ever seen. They're made from cleaned and recycled bicycle parts, innertubes, brake washers, chain links and rivets, all cleaned and polished and given a new life as wearable art! Plus saving unnecessary goods from ending up in the trash. So, we've just combined eco-friendly with cruelty-free (so, yay, vegans can enjoy!), which are all A's in my books! Oh yeah, and the earrings are gorgeous, did I mention that already?
You won't just find faux-feather earrings at Rose Pedal Jewelry either, there is a whole line of necklaces, bracelets, and other pretty styles of earrings. Something for everyone!
I just love how elegant and sleek all the jewelry looks, and the styles are all very creative and unique. When I received my pair of earrings (I chose the mismatched feather earrings) I was ecstatic. I don't think I ever want to take them off! The jewelry hangs perfectly and are super soft to the touch. Everything about these pieces are simply magical. I feel like a warrior princess wearing these!
Not to mention, the feather-styled pieces are cut so breathtakingly perfect, with all the little slits to give them a beautiful and realistic resemblance to real feathers. I seriously can't even put into words the attention to detail and care that looks to be poured into these pieces. I am extremely impressed!
Everything about this shop is just so perfectly wonderful! What's also fun is that you can easily dress it up or play it down to make these pieces work with whatever look you're in the mood for. And who doesn't change their mood and style from day to day? I know I sure do!
Megan Rose is the lovely owner of the shop and she has just been so wonderful to communicate with and is such a great seller in every aspect. She runs her shop to great customer satisfaction, which makes the online buying experience all the more enjoyable. Megan hand-makes all the necklaces and earrings in the shop from her home workshop on Denman Island, British Columbia, Canada. All the recycled bike parts come from either her home bike shop or the recycling bin at the community bike co-op where she volunteers.
Her line is inspired by the cycle culture and street level fashions of the city itself, and continues to grow in its new location on the west coast of British Columbia. Megan Rose lives happily on Denman Island with her husband Eli, a cat and an organic garden.
Now get going and check out Rose Pedal Jewelry, buy yourself a special something or a gift for your favourite person!
You can find Rose Pedal Jewelry here: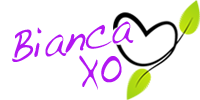 If you found this article to be helpful, please consider a small donation or visit
the shop
. Thank you for your love and support.