. . . . . . . . . .
Stop watching the News on T.V. filled with lies, propaganda, and made to make you feel helpless and afraid.
With all the negative news in the world, it's time to give you hope and inspiration. It's time to the weekly Good News!
. . . . . . . . . .
367 Starved and Shackled Pit Bulls Rescued in Massive Dogfighting Bust
367 dogs were saved from a life of abuse and brutality when a multi-state dogfighting ring was busted in what is now believed to be the second largest bust in U.S. history.
On Friday, 13 search warrants were executed in Alabama, Mississippi, Georgia and Texas following a three-year investigation that was initiated by the the Auburn Police Department in Alabama. The raid resulted in the arrests of ten suspects who were indicted on felony dogfighting charges, in addition to the seizure of $500,000 in cash, drugs, firearms and dogfighting paraphernalia.
In all, the rescue operation involved responders from 16 animal welfare groups — including the ASPCA and HSUS, who were both on the ground at the request of the United States Attorney's Office and the Federal Bureau of Investigation.
The dogs who survived and were saved from this horror will now get to see the other side of life. According to the ASPCA, they've been moved to emergency shelters at undisclosed locations where they are getting the long overdue love and veterinary care they deserve.
Montreal SPCA seizes 90 dogs from South Shore puppy mill
Ninety dogs were seized from a large-scale commercial breeding operation on Montreal's South Shore and are now in the care of Montreal's SPCA, where they will receive medical attention. The agency's director of animal advocacy, Alanna Devine, says the animals were being kept in unacceptable conditions, and many have health problems.
The SPCA said the commercial breeder, working out of an undisclosed location in the Monterégie, already faced fines under Bill 51 — the Quebec law adopted in June 2012 which beefed up the province's animal health protection act.
The agency is now gathering evidence in the hope of preparing a strong enough case to bring charges under the new law against the alleged puppy mill's operator.
SPCA officials say they will seek legal custody of the dogs, which would allow them to put the animals up for adoption once they are deemed fit.
Success! Dutch the Service Dog Saved From Euthanasia
Dutch the service dog is alive thanks to the petition created on Care2! That means thanks to thousands of amazing wonderful people who do their part and sign sign sign, like you!
In case you missed the story; Dutch, the family pet service dog, was facing execution on the grounds that he had bit and attacked a woman after she beat him with her hands and a metal pole. And now he has been saved from euthanasia. Again, a huge thank you to Care2 members who signed the petition to save Dutch!
Mexican Gray Wolves Now Have a Fighting Chance at Survival
In a victory for Mexican gray wolves, two agreements were reached between the Center for Biological Diversity and the U.S. Fish and Wildlife Service (FWS) that could help wolves in New Mexico and Arizona get a stronger foothold.
The first agreement will withdraw the FWS' self-granted permit to capture and hold any Mexican gray wolves who come in from Mexico, at which point they would have been relocated to the Mexican Wolf Experimental Population Area, sent back to Mexico or placed in a captive breeding facility.
The second agreement will change an FWS rule that only allows releases in Arizona, which will now allow for direct releases into the Gila National Forest in New Mexico, where conservationists believe there is prime habitat for them. According to the Center, wolves will now be allowed to establish territories in all of Arizona and New Mexico between Interstate 10 and Interstate 40.
Norwegian Woman Released From Being Sent to Jail for Being Raped
Marte Dalelv was sexually assaulted while visiting Dubai, but when she reported it to the police, she was sentenced to 16 months in prison for "extra-marital sex". Ingrid, an Avaaz member, started a petition after hearing of the woman's case and helped save her from being jailed. The petition on Avaaz and the social media storm it created kept pressure up on governments to act. Now the woman is free! And it all started with one simple step to start a petition! Change comes from individuals, so keep up the good work!
DrinkSavvy to Help Prevent Date Rape with Cups and Straws
The company DrinkSavvy is trying to change these statistics. By developing cups, glasses and straws that change color at the detection of invisible drugs, it hopes to make bars and clubs safe spaces for all.
Garnering support and funding from grants and a public fundraising platform, company founder Mike Abramson from Boston worked with Worcester Polytechnic Institute chemistry professor John MacDonald. Together they created a practical test for GHB, ketamine and rohypnol—the most common drugs used in drink spiking.
One can already check for drugs with litmus tests, but those are cumbersome and beverages must be repeatedly tested. Abramson's products aim to make testing for drugs easy and effective.
Rural Residents Take on Gas Companies Over Fracking-Linked Earthquakes
Time has taught us that appealing to the fossil fuel industry's sense of morality is pointless. Apparently, they have no morals. Instead we come at them with science-backed lawsuits.
Following a recent study that linked over 100 anomalous earthquakes in Ohio to hydraulic fracturing, residents of small communities across the United States are taking Big Gas to court.
The suits mark the first time citizens have gone after gas companies for causing natural disasters. Most previous suits have focused on health and environmental consequences of fracking, which gas companies have become deft at wiggling out of. Because the Arkansas litigation does not target fracking itself, but rather the disposal of the leftover toxic, briny water, it's hoped that the Greenbrier case will blaze a new trail that other fracking opponents can follow.
IRS Now Recognizes Gay Marriages Regardless of State Law
The IRS has announced that it will recognize same-sex marriages for the purpose of joint tax filings regardless of whether the state a couple lives in recognizes that marriage or not.
On the same day this announcement was made, another important but seperate notice was issued by the U.S. Department of Health and Human Services clarifying that beneficiaries in private Medicare plans have access to equal coverage when it comes to care in a nursing home where their spouse lives regardless of the gender of that spouse — again, this is after careful review following the Supreme Court's decision finding Section 3 of the Defense of Marriage Act unconstitutional.
The Future of Clean Energy is Bright
After several decades in laboratories and niche applications, clean energy technologies are primed for accelerated and widespread expansion in the global power sector. In the United States and around the world, solar, wind and other renewable energy sources will represent a significant share of the new generating capacity deployed in the coming years and decades. These technologies will also be in demand as the world addresses persistent and emerging local and global environmental challenges and because clean energy will be sought after in the push to achieve greater energy security.
For all these reasons, the future of clean energy is bright.
. . . . . . . . . .
Thanks for reading this week's "Good News!" Join us every week and feel inspired!
Be sure to sign up for Care2's newsletter for some real news around the globe, to make a change, and to open up your mind to the Real World!
And don't forget to subscribe to the blog so that you get "The Good News" straight to your inbox every week! :)
See that your actions count and get out there and do good! Be the Change!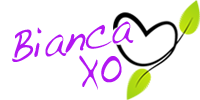 If you found this article to be helpful, please consider a small donation or visit
the shop
. Thank you for your love and support.