Monday monday monday!!!! Come on, you gotta be as excited as I am right?! ;)
☺
Thank you Thank you!
Make this your daily routine starting when you first get up in the morning! Say thank you for everything around you and everything throughout your daily routine! When your eyes open;" thank you for sight." When your feet hit the floor "thank you for touch." When you walk to the bathroom "thank you for being able to walk." You should have said thank you thousands of times by the end of the day! See how uplifting it can make you feel! And it will raise your vibrations and get your day started on a high note and maintain it!
☺
Remove electronics from your bedroom!
All those electronics are emitting negative frequencies! They'll make you not sleep as well and send negative vibes your way. Sleep is essential so unplug and remove them! And that includes your cell phone!!
☺
Live each day as if it's your last!
I know, so cliche, but it's true! Make every choice today and this week as if it were your last. Make the most of things! Do the things you want to do! Stop limiting yourself or putting things off! Just do it!
☺
Wear what you want!
I've been amazed selling Alter-Eco at the markets by how many people would see something they totally loved but would say "I'm too old for that" or "I could never pull that off." It actually made me kind of sad. I wanted to shake them and tell them "YES YOU CAN!" Those that Did had the biggest smiles on their faces and actually tried on the item they had been shy about and they totally and absolutely rocked it! So wear what you want, because yes you can!!
☺
Go on an Adventure!
Make the most of the summer before it's gone!
☺
Try not driving for the week
. You may be surprised by the many different ways available to get around! Carpool, use the public transit system, ride a bike! If you don't have a bike of your own then borrow one from a friend. It IS possible!!
☺
Remember you have a Choice!
In everything you do, in your attitude, and in your life. You are the chooser, the decider. You get to choose positivity and happiness or negativity and stress.
There is an amazing week ahead of you! Embrace it and see the beauty of it! Don't take it for granted! Love life and know you are a shining gem!!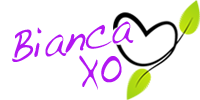 If you found this article to be helpful, please consider a small donation or visit
the shop
. Thank you for your love and support.