Alright, so I admit that I haven't been posting as often as I'd like. And I know you all miss my ramblings about life. I definitely want to get back in the swing of things and I have a lot that I want to be blogging about and promise to make the time to post once again regularly! :)
Well well then, what has been going on in the life of Bianca Jade... What about life is awesome? What about life do I have to be Grateful for?
August 13th Weekly "Smile Up":
Life has been insane and busy--and since I already wrote up
a big long post
that most of you will likely not sit through to read, I will spare you any more chatter about
Shambhala
. If you want to know more, you can read the post. If it's too long for you, worry not, I won't be offended! ;) But regardless of that you should skip to the part about my
Manifestation experience
because it's a story that is worth sharing and worth reading and will have you, like me, believing fully in the power of manifestation and the Law of Attraction! And it will change your life!!!
☺ Making New amazing wonderful like-minded friends... which is another thing that I manifested into my life!
☺ Worked the Friday Night Market as part of the "I Heart Trunk Show" here in Nelson which was a lot of fun and got to meet some awesomely talented ladies!
☺ Watching Dub Fx (at Shambhala)--such an amazing show!!!
☺ Our growing garden!!! We had zucchini a week or so ago and it was delicious!
☺ Grasshopper Juice Bar!!! This new juice bar/smoothie/raw desserts place opened up a couple weeks ago and it is my new favorite place in town! Their patio is beautiful, the location is perfect, the food is delicious, the owner is one of the nicest people I've ever met, and the smoothie menu is like no other I have ever seen! Very stoked about this place!! :)
☺ I don't say it enough, but I am very grateful for my husband. He has helped me out so much with the Markets, driving us to Shambhala, treating me with so much love and respect. I could not ask for a better partner.
☺ More trades at the markets!! I absolutely love it!!!
☺ Sharing love and community.
☺ Adventuring of so many kinds!
☺ Trying new things and experiencing life to the fullest!
☺ Randomly running into my mom and little sister while stepping out to buy thread.
☺ My kitties, of course. They are so sweet and always brighten my day!
☺ Helping people out when they are in need. I had an interesting experience last night and I am so glad that I was there to help this girl out after her boyfriend struck her at the park across from our place. It's nice to help people out when you are able to.
☺ Sharing wisdom and life lessons with other people. It's great to hear people's stories and to share your own.
☺ Girl time!!! I have missed it and I have been so lucky to have so much of it in the past month or two. Girlfriends are a must!
☺ Learning to be comfortable with Solitude. Taking the opportunity to grow and embrace it. A little solitude is good for self-exploration.
☺ Sticking to what I believe in and doing things that way that I choose.
☺ Getting to actually see customers in my clothing and watching them try things one and appreciate my work. One thing I miss from selling online. Although I still love all the photos you lovelies submit! :)
☺ Seeing my niece today and my sister. They are both so beautiful.
☺ Seeing family in general.
☺ Being able to depend on people.
☺ Seeing friends that I have no seen in a long time.
☺ We've had lots of beautiful sunshine and I feel like our summer is finally here! Embracing it to the fullest. It did however rain, I mean downpour, the other day and so I went and enjoyed it and danced in it. Gotta embrace whatever life throws your way! ;)
Loving: Meeting People • Dancing • Music • Art • Manifestations • The Law of Attraction • Beach days • Dread Beads • Earrings • Scarfs • Furry Hoods/Hats • Leopard print • Sunrises • Girlfriends • Lace • Smiling • Other people's Smiles • Sharing laughter • Dancing in the Rain • Synchronicity • Living!
Interests for the week:
✯

Still reading "The Secret"... it's such an amazing book, I recommend it anyone!
✯

Anxiously watching "True Blood," the only TV show I've really been watching lately. Not had a whole of TV lately which is great.
✯

Watched a couple pretty awesome movies lately though.
♫
Music Playlist: welll, a whole lotta techno, dubstep, and DJ music from Shambhala. But for my Music Playlist... Dub FX, Invasive, RHCP, Paramore's "Monster," Audioslave and Soundgarden--I so love Chris Cornell's voice!!
♫
✯

Food Faves: Black Beans
♥
Smoothies
♥
Banana Bread
♥
Thai Food
♥
Chocolate Peanut Butter
♥
Raw Cookies
♥
Falafel
♥
Coconut Water
♥
Lessons of the week:
☀

Believe without any doubts that your Manifestations will happen and they will!
☀
Every day you get a second chance at being Who you Want to Be.
☀
Be comfortable with Solitude. Learn, embrace, and grow from it.
☀
There's no point in harming your body with drugs or alcohol. You should be able to be yourself without it and still have fun.
☀
Be the person YOU Want to Be!
☀
Have faith in the Law of Attraction.
☀
Positivity is a cycle that if you choose to consciously maintain will bring you all sorts of magical wonders.
☀
I hope your lives are filled with as much love and positivity and wonders as mine does! And if it doesn't, make it so that it does! Share your week, your experiences, lessons, what you're grateful for! I love hearing your own stories! :)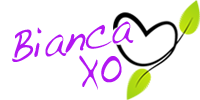 If you found this article to be helpful, please consider a small donation or visit
the shop
. Thank you for your love and support.