I have to say this is probably the most amazing gluten-free banana bread I've ever made or tried. I am super happy with the results! It turned out nice and moist and packed-full of flavor of course! Always make sure your bananas are over-ripe when making banana bread--it makes a HUGE difference!
"Banana mixture":
3-4 over-ripe Bananas
Egg Replacer equal to 2 eggs.
(just under) 1/4 cup of oil
1/3 cup Agave Nectar (or other sweetener, we actually used brown rice syrup)
2 Tbsp Almond Milk (or other vegan milk)
1/2 tsp Vanilla Extract
"Dry ingredients":
1 1/2 cups Brown Rice Flour
1/4 cup Oat Flour (you can find gluten-free varieties)
1/2 cup Tapioca Flour
1 tsp Baking Powder
1 tsp Baking Soda
1/4 tsp Salt
1/3 cup Carob Chips
Preheat oven to 350
°
F. Lightly oil a 9-inch loaf pan and set aside.
In a food processor, blend together all the "banana mixture" until smooth. You could also use a blender or just mash it all in a mixing bowl, just requires some more work. ;)
In a medium bowl, stir together the "dry ingredients." Add the blended banana mixture and stir until "just mixed."
Pour evenly into loaf pan and bake for 40-50 minutes or until a toothpick comes out clean. Let cool for 10-15 minutes before removing from pan.
Hope you enjoy this as much as I did! We topped it off with some Rice Dream ice cream. Mmmmm!!!! :)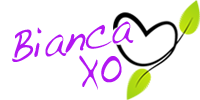 If you found this article to be helpful, please consider a small donation or visit
the shop
. Thank you for your love and support.