All entries have been tallied up and a winner has been chosen from random.org!!!
Aaaaand the Winner of the Vegancraftastic Giveaway is...
Rocky the Zombie!!
Congratulations!! I'll be emailing you shortly ;)
A big Huge THANK YOU to everyone who entered! I promise more giveaways very soon! :)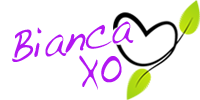 If you found this article to be helpful, please consider a small donation or visit
the shop
. Thank you for your love and support.