Okay, so I'm not going to lie, I have been getting bored with

Alter-Eco Clothing

. Don't fret yet! I still love sewing and designing and creating new fantastic eco-friendly clothing!! But, I have had this system for over a year now that the majority of the designs are customizable items available in different sizes and color combinations. The thing is that I get tired of making the same things over and over again. Sometimes it's fun, in fact at first it was still lots of fun, but the longer I am doing this the more I feel like a zombie at work. Not the point or fun in having your own business. I have a creative mind that is ready to burst, and that creativity is feeling trapped in the repetitiveness that feels like a manufacturing line instead of my creative love-child. So! Here are the changes that are going to happen in the shop...
I am going to get back to creating One of a Kind pieces!! Which should be exciting for a lot of you who I know just loved the one of a kind pieces! I get to be more creative again and you get one of a kind items that no one else in the world has! Win-win right?
For the items still listed in the shop, this will be your last chance to get those items!!
So go go go and grab yourself one of these pieces
as they will be the last!!! I may (and I mean May here!) re-create some pieces if you beg and plead with me but these pieces will be a bit higher priced.
Sound good?
Who knows, if Alter-Eco is absolutely BoOmInG then maybe I can reach a point where I can hire another seamstress to keep doing the customizable items. That would be awesome! :)
If you guys have thoughts, ideas, opinions, I am always happy to hear them! You guys are amazing and I love you all so much! You allow me to do what I love so I am forever eternally grateful! Go ahead and give yourselves a great big hug!!! ;D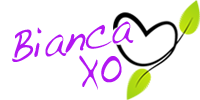 If you found this article to be helpful, please consider a small donation or visit
the shop
. Thank you for your love and support.