I am overly excited to share another lovely giveaway with all of you! This one is hosted by the positively inspiring Linh La of "Love Peace Vegan"! :)
First off, I don't think I could possibly say enough good things about this amazing wonderful woman! She is a fellow kick-ass eco girl as well as a vegan. Her etsy shop is adorable and no two pieces are exactly the same. Her classic "Vegan" graphic is beautiful and classy with a modern touch that is perfect for anyone and everyone. Plus you can find anything from tops to pants to hoodies to dresses to adorable wristbands!
As if this wonderful woman and her shop weren't amazing enough, her shop is not for profit purposes! The point of the shop is to help Earth and its fellow inhabitants with proceeds going to support several charities like Ocean Conservancy, Humane Society, Nature Conservancy, Savethechildren.org, and more!
Now, before I go on to my little interview with Linh La, I would like you to see for yourself just how fun and positive and inspiring this woman is! These two videos are a MUST watch and will guarantee a smile on your face! She is such a fun and inspiring person and I am so thrilled to be sharing her wonderful personality and work with you all! :)
*********************************************
LL: (Pause for 172.6 seconds) . . .
Well. Type A Personality. Lover. Vegan. Cancer Sign. Designer. Ego-Slasher. Asian. Meditator. Traveler. ESFJ. Seeker. Sinner. Student. Evolving Being.
Now, take a little bit of each, and you have me! Vwah-La!
LL: I was scouring the internet for shirts with Vegan Graphics that matched my aesthetic and I could not find it. So finally, one day, I made one. I wore them everyday and a stranger of a lady suggested, I should sell them. LIGHT BULB! My friend Galaxie introduced me to Etsy and here it is!
LL: I was Vegetarian for about 17 years and then Vegan for over 4 years now. My body told me to: I was 7 years old and my stomach suddenly had these major pains and I could not eat anything. I was in the hospital for 4 days and 3 nights. The funny thing is they could not find a reason. My mom was a vegetarian for about a month. When I came out of the hospital, I distinctly asked my mom to become a veg-head. I never turned back since. Even when I was starting to eat food as a baby, I would chew the meat forever and then spit it out. I don't think I was ever meant to eat it.
My mom and I own a Loving Hut Vegan Restaurant.
LL: Relaxation. Meditation. Dance. Design. Laughing. Trying to find enlightenment in every corner.
LL: Aw man. My computer. It connects me with the world-wide-web, allows me to design, and is just marvelous!
LL: My favorite quote that I am living by: ""I am only one, but I am one. I cannot do everything, but I can do something. And I will not let what I cannot do interfere with what I can do." Edward Everett
I think human beings are spectacular creations. We are so powerful, but I think we are afraid of that power or not willing to let it reach its full potential. With my eyes, hands, and feet, I will try to do everything that I am able to do. I am just one person, but my quality of a person will make a difference in this world as long as I am here! Let's save the world now, shall we?!
Join Linh La on Facebook for the latest updates!
See customer pictures with charity activities!:
Check out more from Love Peace Vegan at:
*********************************************
Linh La is kindly offering a "Mysterious Pack of 3 wristbands"!
There are lots of fun ways to enter this amazing giveaway! :) Super easy mandatory entry, and lots of fun ways to get extra entries!
*Required* Leave a comment on the blog with...
Easy peasy!
*please verify that you are publicly following as sometimes for whatever reason it doesn't show up. ;p
*must (please) include the link to your post so that I can verify and so your entry can count.
- Tweet about this Giveaway from your Twitter. You must include these somewhere in the tweet for it to count: "RT @ReLovePlanet" "@VegGirl05"
*must (please) include the link to your post so that I can verify and so your entry can count.
GOOD LUCK!!! And Please Share with everyone you know! ;)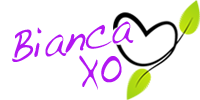 If you found this article to be helpful, please consider a small donation or visit
the shop
. Thank you for your love and support.