Talk about epic pancakes!
I was feeling particularly chocolatey after buying these huge chocolate chips the other day, so here's a new pancake recipe for you! Super good! Vegan and gluten free as usual, and healthy with the oats! :)
Chocolate Oatmeal Pancakes
3/4 cup Buckwheat Flour
1/4 cup Tapioca Flour
1/2 cup Oats
2 tsp Cocoa Powder
1 tsp Baking Powder
1/2 tsp Baking Soda
1 Tbsp Coconut Oil
1 tsp Agave Nectar
1 cup Coconut Milk
1 Banana
1/4 Cup Vegan Chocolate Chips
In a large bowl, first mix the dry ingredients together until well stirred. Then add wet ingredients and mix well. Add in the Banana and Chocolate Chips until just mixed.
Pour Batter into a heated frying pan and cook on medium heat for 3-4 minutes per side until nicely browned.
Makes 2 massive pancakes!
Enjoy! :)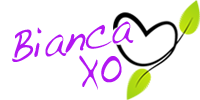 If you found this article to be helpful, please consider a small donation or visit
the shop
. Thank you for your love and support.