Another awesome infographic coming your way, today by "Green Steve" regarding the carbon footprint of your tea and coffee! While the original post is directed at you lovely brits overseas, and while the statistics are from the UK, I think the lesson itself can easily be applied to North America, if not most of the world. It's all about being more conscious of our footprints and doing what we can to reduce them. Small steps add up, never forget that.
So, without further ado, check out the carbon footprints of your tea and coffee! ;)
Courteousy of
Green Steve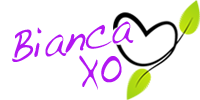 If you found this article to be helpful, please consider a small donation or visit
the shop
. Thank you for your love and support.