This smoothie is spectacular and filled with ridiculous amounts of goodness! Perfect after a workout or in the morning and it will fill you up for hours! Yum!
Blueberry Super Power Smoothie
1 cup frozen Blueberries
1/2 frozen Banana
2 pitted Dates
1 Tbsp Chia Seeds
1 Tbsp Hemp Seeds
1/2 Tbsp Maca Powder
1/2 cup water
1/2+ cup Almond or Hemp Milk
1/2 Tbsp Coconut oil
1 heaped Tbsp Almond Butter
2 Tbsp amande vanilla yogurt (optional)
1 Tbsp Hemp Protein powder (optional)
Soak the Dates, Chia, and Hemp seeds in the 1/2 cup water for 15 minutes (if you don't have time in the morning then soak them overnight in the fridge). What I like to do is place them right into my measuring cup fill about 1/2 cup of water and top it up with almond milk and let it soak for as long as possible. Then I add more almond milk when I'm making the actual smoothie.
Add your soaked mixture to the rest of the ingredients and blend together in a food processor or high-speed blender until smooth. I like to add the amande yogurt for extra creaminess, and the hemp protein for, well, added protein, but they are absolutely optional. Add less or more almond milk to get your desired consistency.
Makes 1 large smoothie. Enjoy!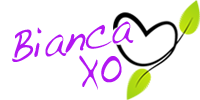 If you found this article to be helpful, please consider a small donation or visit
the shop
. Thank you for your love and support.