Just a quick post since I tend to forget to do these types of posts that share what's new and exciting in my shops. ;) Lots of new stuff at
www.reloveplanet.etsy.com
with more coming all the time :)
I just finished drawing, colouring, and creating these adorable cards printed on recycled mid weight paper :) I will have more coming with some "Birthday" themes. If there are any that you'd like to see be sure to leave a comment letting me know. Also, these cards are usually customizable for the text.
And brand new to the shop are three adorable blank journals with my original artwork on the cover. 100% recycled paper inside and the cover is recycled mid weight cardstock. I wanted to create these because I am always encouraging people to keep a "Happy Diary" so I thought these would be super cute for that, and to doodle in of course. :)
Lastly, I just finished another set of drawings that are all ready and are available in necklaces and magnets. :) Also, I have more shirt designs coming as soon as I get photos, but for now you'll have to be left in suspense ;)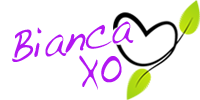 If you found this article to be helpful, please consider a small donation or visit
the shop
. Thank you for your love and support.